Would you like to keep a record of events that occur within your WordPress forms? By setting up logging, you can collect details (such as error messages) to get a better understanding of the activity within your forms.
In this tutorial, we'll show you how to enable logging for WPForms.
---
Enabling Logs
Before we get started, be sure to install and activate WPForms on your WordPress site.
Once you've got the plugin installed, you can enable logs for your site by navigating to WPForms » Tools, and opening the Logs tab.
To turn on logs for your site, check the Enable Logs checkbox and click Save Settings.
This will open up additional settings that you can configure for your logs.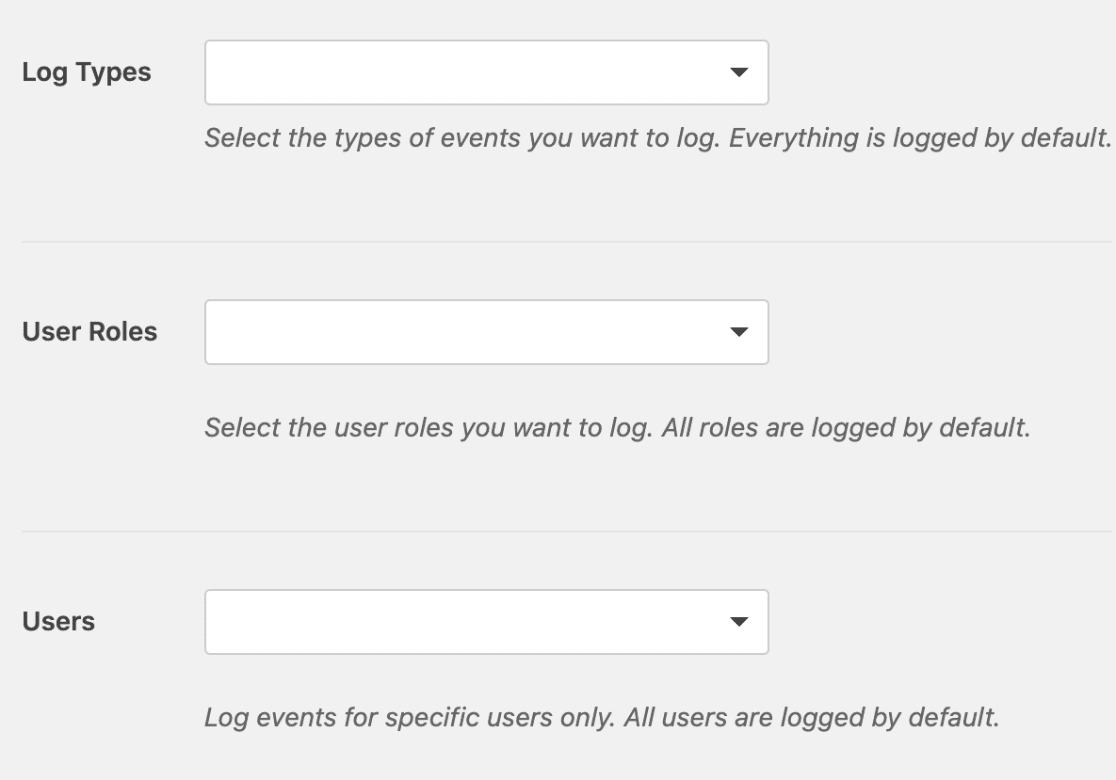 Log Types
The Log Types setting allows you to choose which details get saved to your site. Currently, WPForms supports the following options:
Conditional Logic: This option will record all events related to conditional logic in your forms. For example, if you have set up conditional notifications on your site, an entry will be created when conditional logic prevents a notification from sending.
Entries: This option will record all successful entries within your forms.
Errors: This option will record details of all errors that occur within your forms.
Payment: This option will record details of payment-related events through your forms.
Providers: This option will record all errors related to WPForms addons (e.g., Mailchimp, Salesforce, etc.).
Spam: This option will record all spam submissions through your forms.
User Types
The User Types setting allows you to only record logs for specific user types on your site. By default, logs for all user types will be recorded, but you can change this to any configuration you'd like.
User
The User setting will allow you to save details for submissions made by specific users within your site. By default, all user submissions will be saved, but you can restrict this to any user(s) you'd like.
Once you've configured your log settings, be sure to click the Save Settings button.
Viewing Logs
Once logs have been enabled, you'll be able to see all future log content under the View Logs section. To view the content of a log, simply click on the log's title to open it.

This will open up an overlay with the log's full details.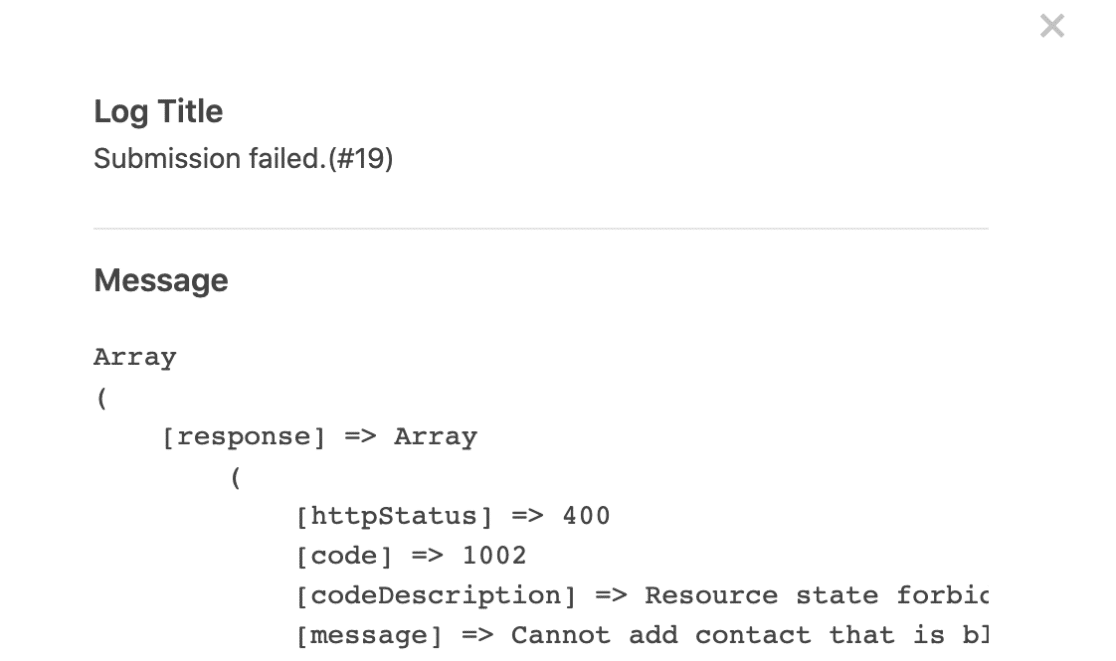 Note: Sharing any available log details in a support ticket will help our team get you the most efficient support possible. For additional details on how to get the most efficient support from our team, please be sure to check out our troubleshooting guide for more tips.
That's it! You can now enable activity logging within WPForms.
Next, would you like to know how to record your user's path throughout your site before submitting your forms? Be sure to check out our tutorial on our User Journey addon for more details.