Documentation, Reference Materials and Tutorials for WPForms
How to Use and Set Up Page Breaks in WPForms
You can break down lengthy forms into different sections to make them more interactive and improve user experience by inserting page breaks. In this article, we will show you how to insert page breaks and also create multi page forms with WPForms.
How to Add Page Breaks
1. First of all, you need to log into WordPress admin area and create a new WPForm or edit an existing form.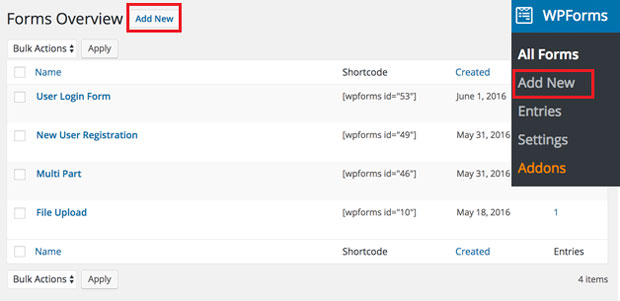 2. This will open the Form Builder. If you are creating a new form, then you will need to provide your form a title and choose a template.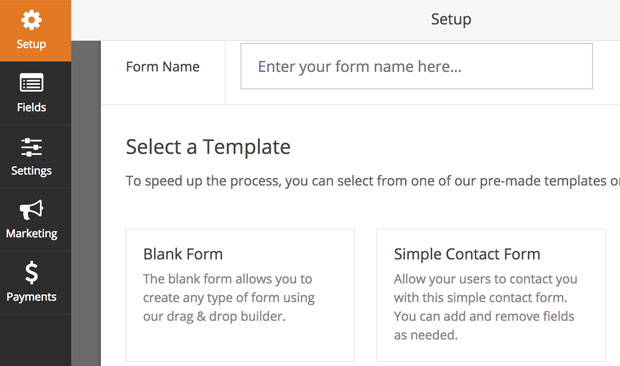 3. After this, click on the Page Break button in the form fields column to add a page break to your form.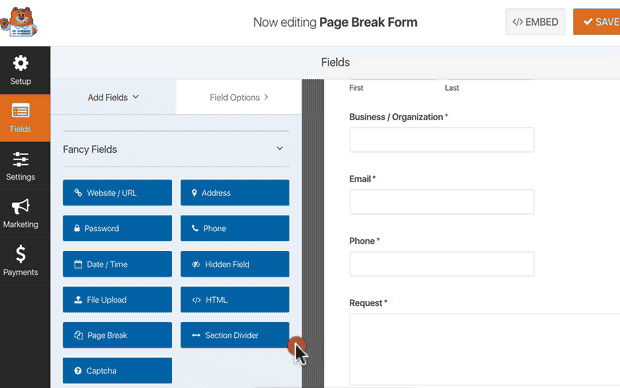 4. The page break field will break your form into pages.
Fields before the page break will appear first, with a next button.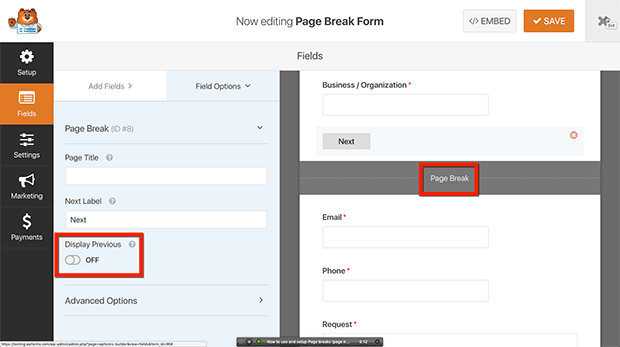 You can drag to reorder the page break field on your form. You can also click on the page break field in the form to edit it. For example, you can change the text of the next button.
To allow users to go back a page, toggle ON the Display Previous switch within Fields » Field Options while you are here.
5. Additionally, WPForms allows you to create multi page forms. You can add as many page breaks to your form as you need.
6. Finally, to style the breadcrumbs on your form, customize the Page Title by clicking on the first page break section.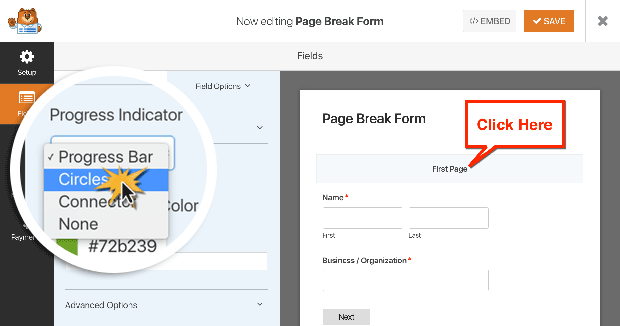 Then choose the progress bar templates and modify the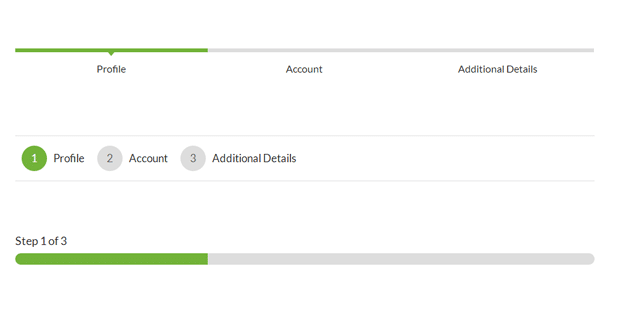 That's all, we hope this article helped you learn how to create a multi page form with WPForms.