Do you need to update the email address or password associated with your WPForms account? Keeping your account details up to date will help you prevent missing any important emails about your account.
This tutorial will show you how to change or update your email and password for your WPForms account.
---
To get started, you'll need to log in to your WPForms account. Then click on the Profile tab.

Changing Your WPForms Account Email Address
To update your account email address, navigate to the Primary Email Address field in your profile. Here, enter the new email address you'd like to associate with your account.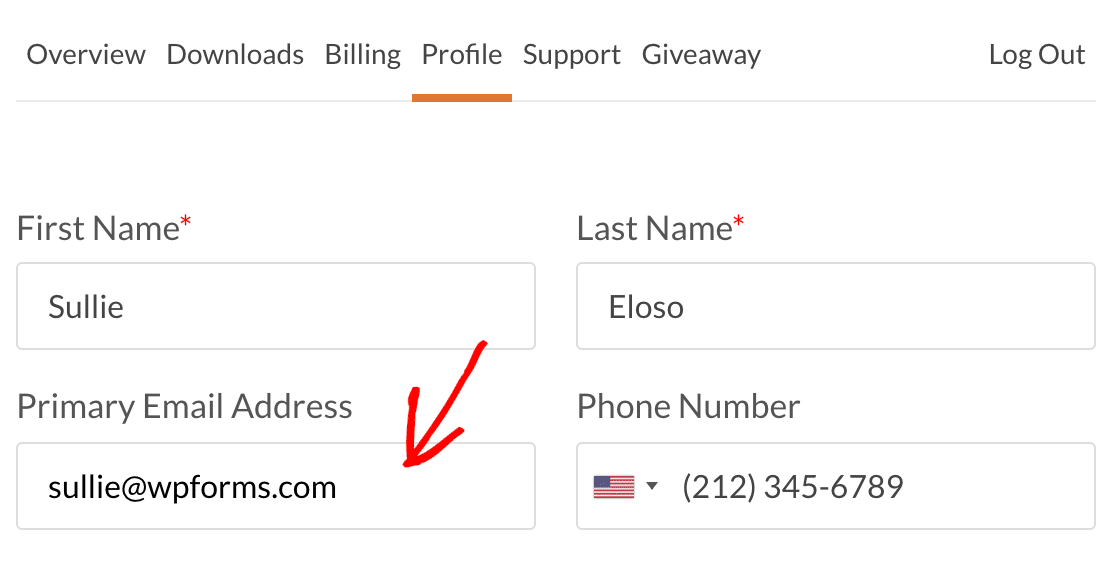 Note: This email address is where we'll send renewal reminders and payment receipt emails, so make sure it's one you check often!
Once you've entered your new email address, click on the Save Changes button at the bottom of the screen.
Changing Your WPForms Account Password
If you need to change your WPForms account password, scroll to the bottom of your profile to find the Change Your Password field. You'll need to enter your new password twice.
Then click the Save Changes button to save your password.
That's it! Now you know how to update your account details for WPForms.
Next, would you like to view your licenses, generate an invoice, cancel your subscription, join our VIP Facebook group, or enter our monthly giveaway? Be sure to check out our other tutorials for more details on all the options available in your WPForms account area.