Would you like to generate an invoice for your WPForms purchase or renewal payment? We make it easy to create an invoice with all the details you need.
In this tutorial, we'll show you how to create an invoice for WPForms.
To get started, you'll need to log into your WPForms account.
Once you're logged in, the next step is to click on the Billing tab.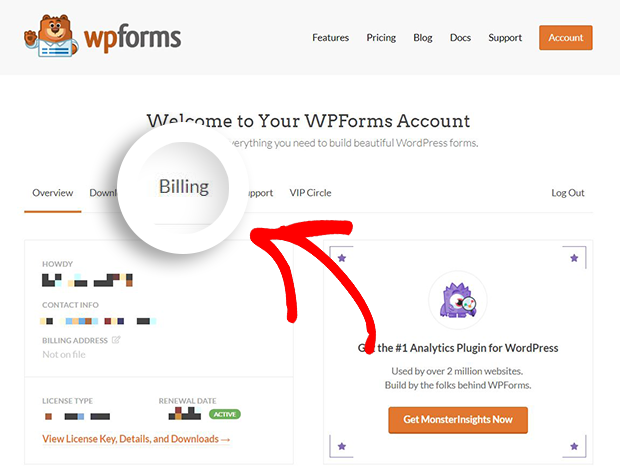 On this page, you'll see any past license purchases. Go ahead and click on the Generate Invoice link for your current license.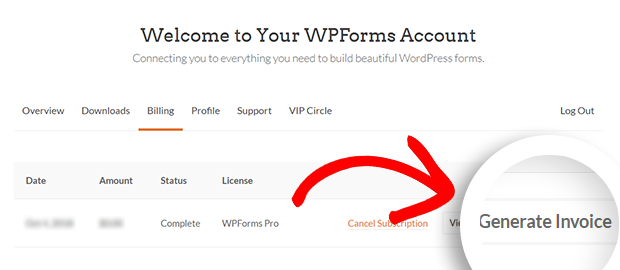 This will take you to the Invoice page, where you can enter all the details you'd like included in the invoice. Here are all of the details you can fill in:
Billing Name
Billing Address (2 lines)
City
Zip/Postal Code
Country
County / State
Tax/VAT Number
Custom Notes
When you complete these fields and click the Save Billing Details & Generate Invoice button at the bottom of the page, an invoice will be generated for you.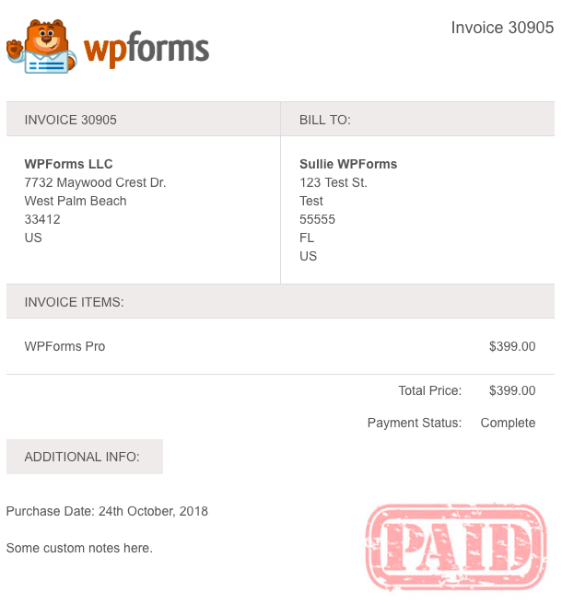 That's it! Now you can generate an invoice for WPForms anytime you need one.
Next, would you like to learn more about all of the options available for entry management? Check out our guide to form entries, where we answer all of the most common questions about entries.