Would you like to move your WPForms license to a different URL? You may need to transfer a license to a new domain if you're migrating it from a staging site or if you'd prefer to use WPForms on a different site.
This guide will show you how to deactivate a WPForms license on one site so you can activate it on another site.
---
Deactivating Your WPForms License on Your Current Site
There are two ways to deactivate a WPForms license: from your site's WordPress admin area, or from your WPForms Account page.
Deactivating a Site License from Your WordPress Admin Area
For this approach, you'll first need to log in to your WordPress site. Then open WPForms » Settings » General from the sidebar menu on the left.
To the right of the License Key field, click the Deactivate Key button.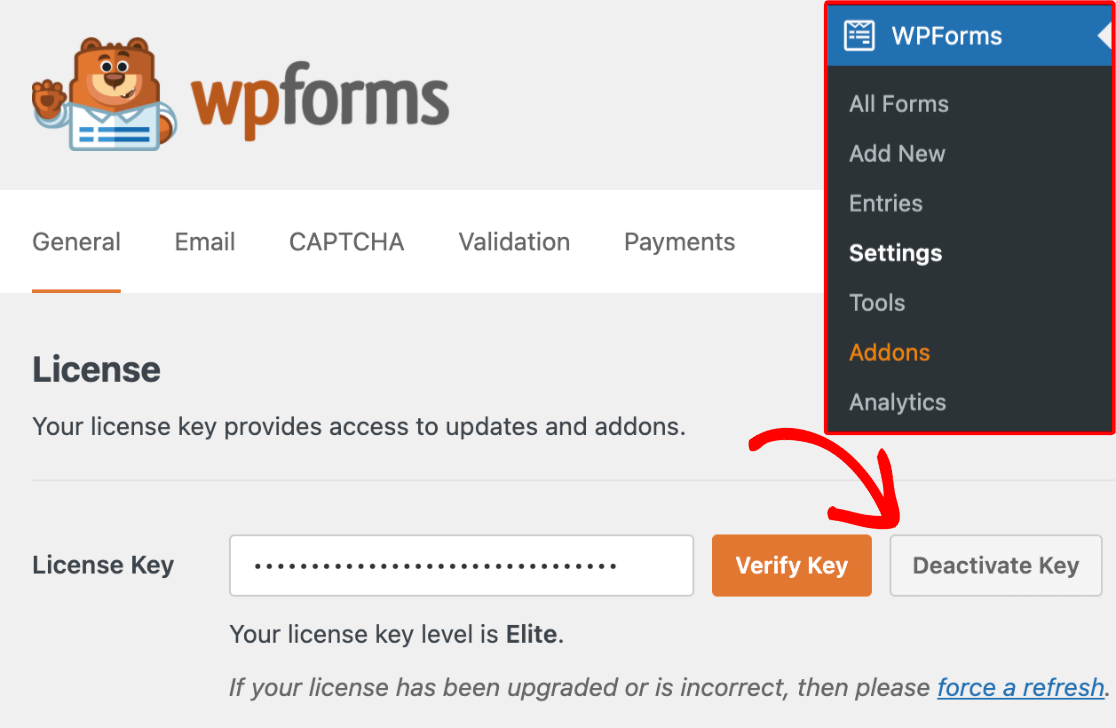 You should see a notice confirming that your key was successfully deactivated.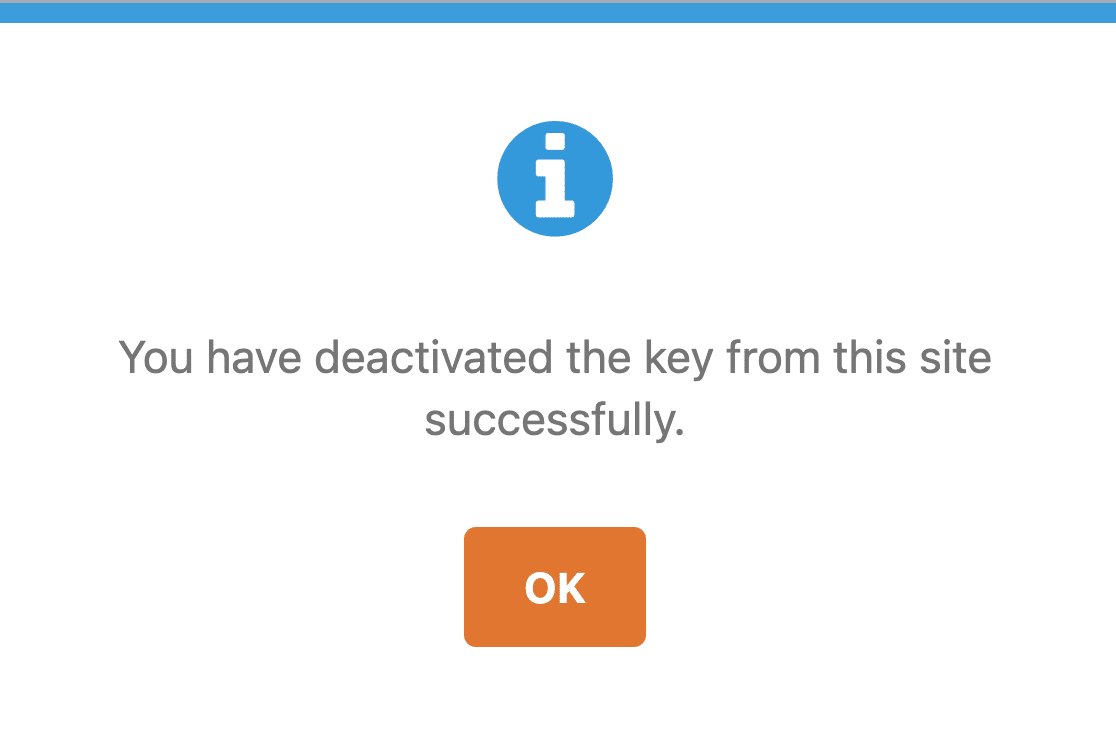 Deactivating a Site License from Your WPForms Account
If you'd prefer to deactivate your license through your WPForms account, you'll first need to log in to the WPForms site.
Then, from your account page, click on the Downloads tab.

On the Downloads page, look for the Site Activations section and click on the View Sites link.

You should then see a list of all the sites your license is active on. Under the Actions column, click the Deactivate Site link to remove the license key from that site.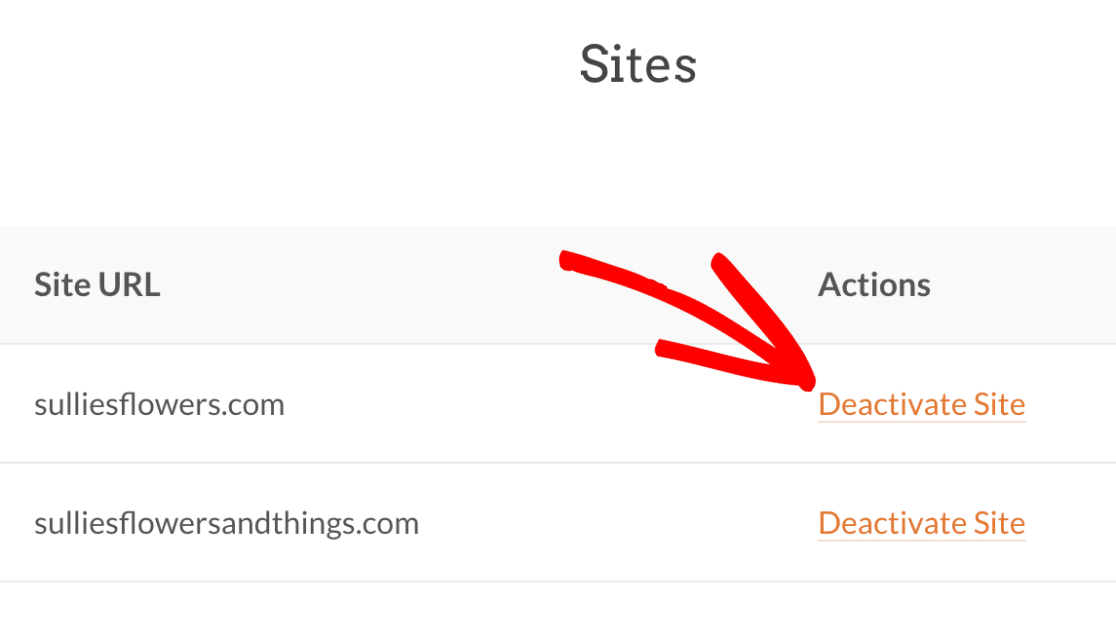 Installing WPForms and Activating Your License on a New Site
Once you've deactivated your license key for your previous domain, you're ready to activate it on your new site.
First, make sure you've installed the WPForms plugin on your new site.
After the plugin is installed and activated, you'll be able to verify your license key on your new site.
That's it! Now you know how to transfer your WPForms license key from one site to another.
Next, would you also like to copy your existing forms to a new site? Be sure to check out our tutorial on importing and exporting forms to learn how to easily copy forms for use on another site.