Would you like to prevent the page from refreshing when you submit a form? By default, the whole page needs to refresh after the user clicks the Submit button. This is typically what allows the entry data to be stored, notification emails to be sent out, and more. But with AJAX form submissions, the form can submit and run all of these processes without any need for the entire page to refresh.
This is an especially useful option when embedding your form in a modal or popup.
In this tutorial, we'll show you how to enable AJAX submissions for your forms.
---
To get started, you'll need to create a new form or edit an existing form.
Once the form builder is open, go to Settings » General. Towards the bottom of this screen, you'll see a list of checkbox options. Go ahead and check the box labeled Enable AJAX form submission.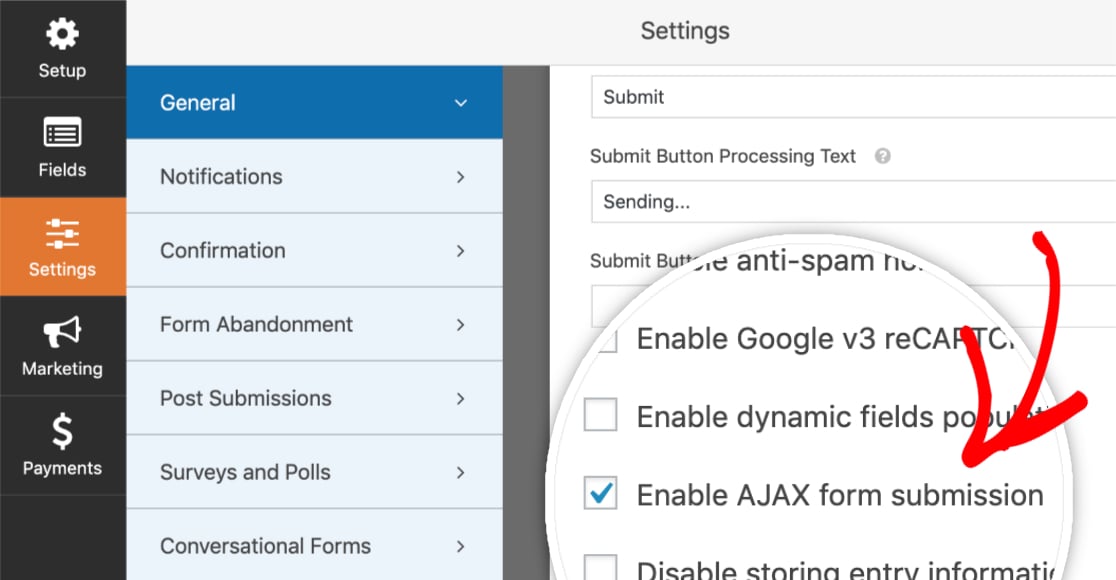 Next, be sure to test your form. You can either preview your form or embed it on a page, then try a submission to make sure it looks and works how you'd like.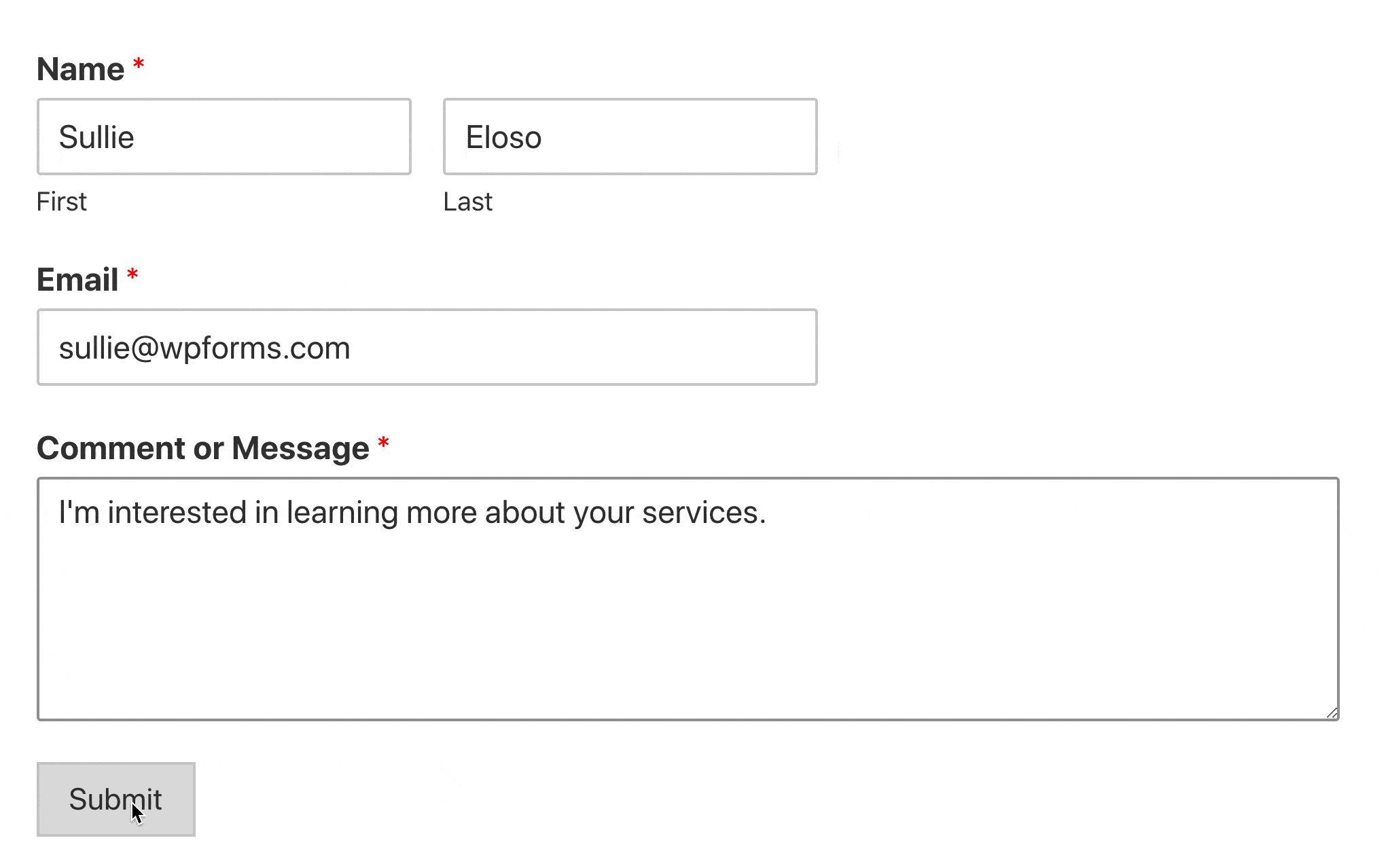 Note: If you don't want the field of view to move at all when the form submits, try turning off confirmation scrolling. You can do this in the form builder by going to Settings » Confirmation, then unchecking Automatically scroll to the confirmation message.
That's it! You can now allow users to seamlessly submit forms with AJAX form submissions.
Next, would you like to learn how to make smart forms? Be sure to check out our tutorial on conditional logic for all the details on how your forms can respond in customized ways based on user selections.