Would you like to customize WPForms beyond its existing features? For this level of customization, you'll likely be considering custom development options.
This tutorial will show you how to find developers with WPForms-specific skills and experience through Codeable.
---
What is Codeable?
Codeable is a service designed to connect you with developers who specialize in WordPress, or particular services within WordPress.
In addition to pre-screening developers to ensure quality and experience, Codeable helps to match you with developers whose skills best fit your specific project.
Posting Your Project to Codeable
To get started, you can go to Codeable's site. If you'd like to chat with a member of Codeable's team, you can click the chat icon in the lower right corner to ask questions.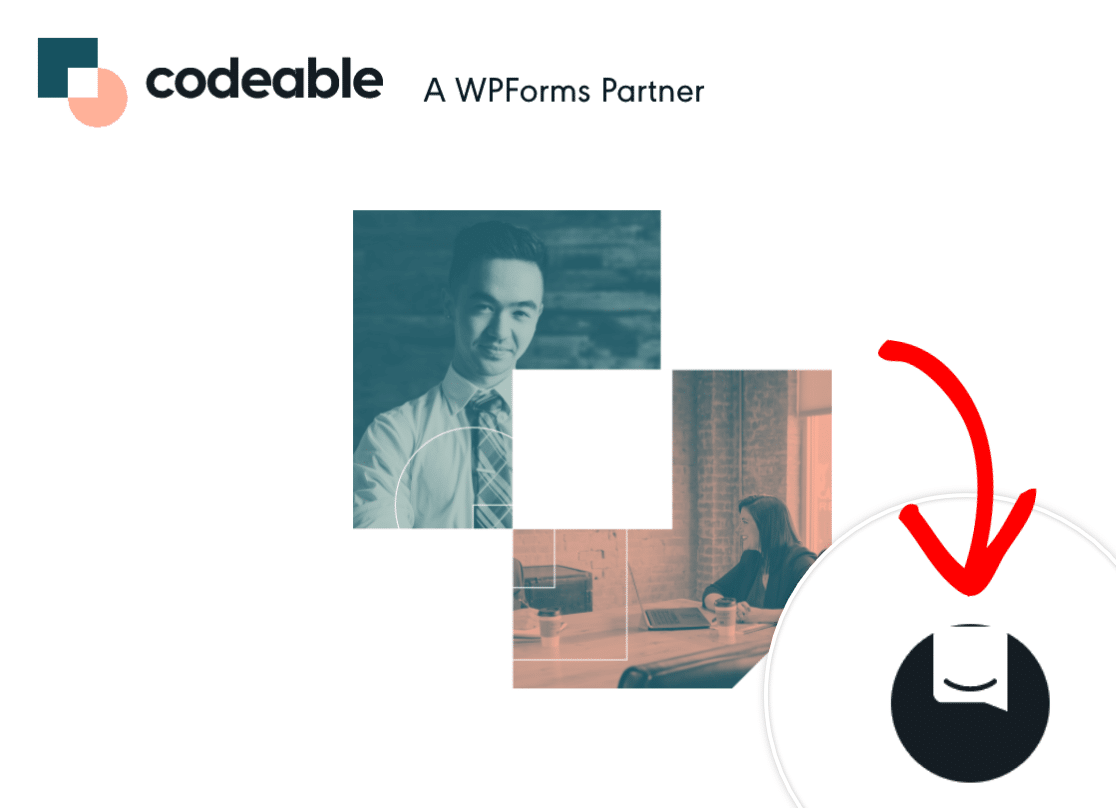 Or if you're ready to post your project, you can click the GET A FREE ESTIMATE button.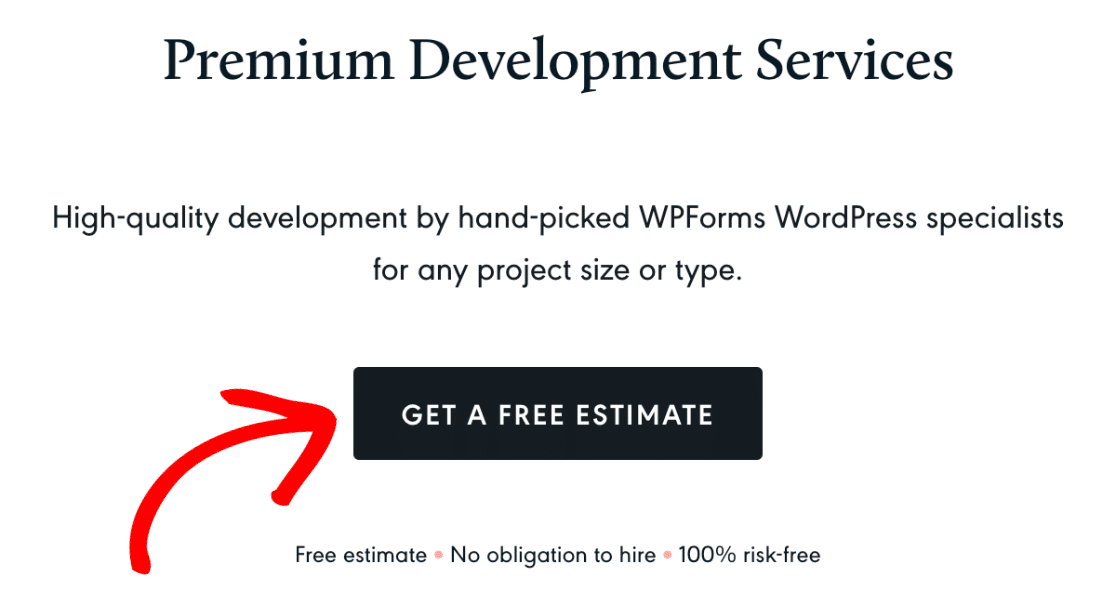 On the next page, you'll have the option to start a project or start a consultation. For WPForms custom development options, click the START A PROJECT button.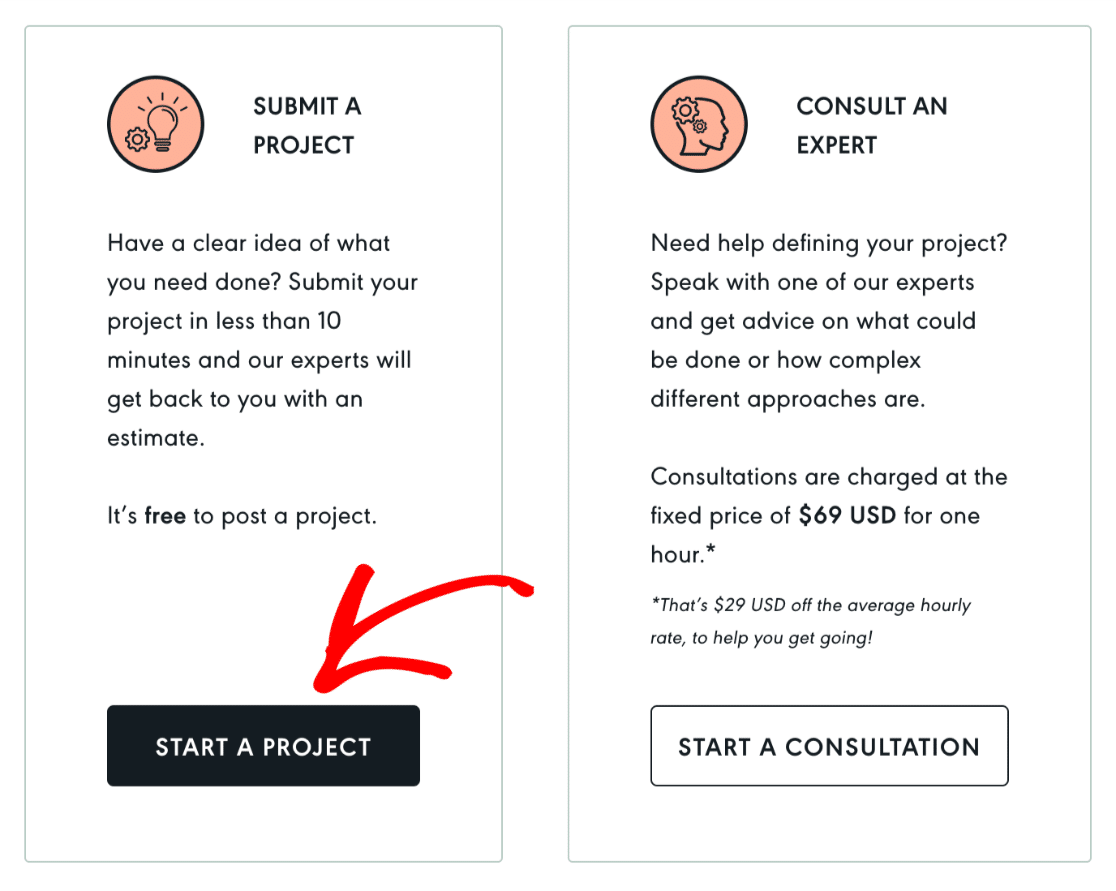 Next, you'll need to select what you need help with. In the I need help with: dropdown, select Customizing. Then, in the My: dropdown, select Plugin.
When you're ready, click the CONTINUE button to proceed to the next step.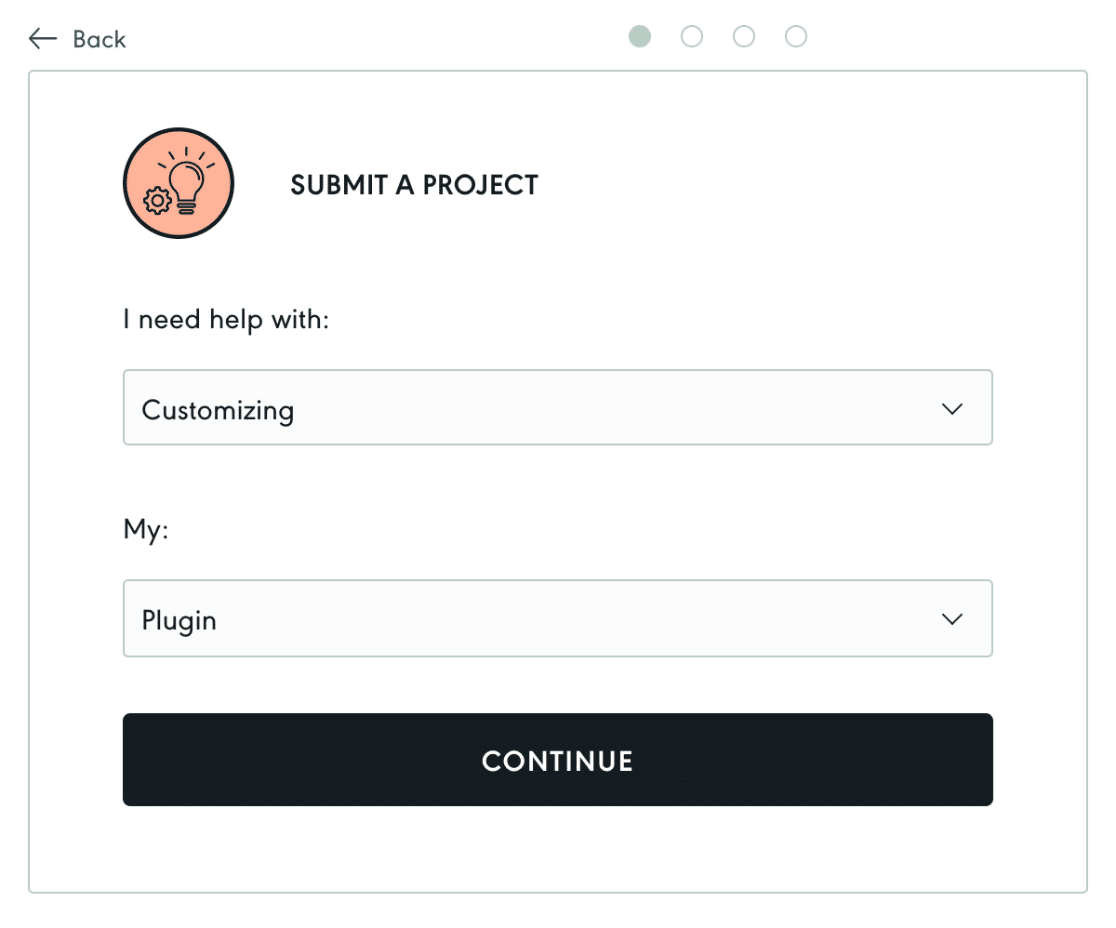 From there, you'll be able to enter a bunch of details about your project. If you'd like to, you can even upload images and invite a specific expert to work on your project.
This information will be used both to match you with developers and to provide you with a cost estimate, so it's best to try and share as many details as possible.
Once you've added your project details, click the CONTINUE button.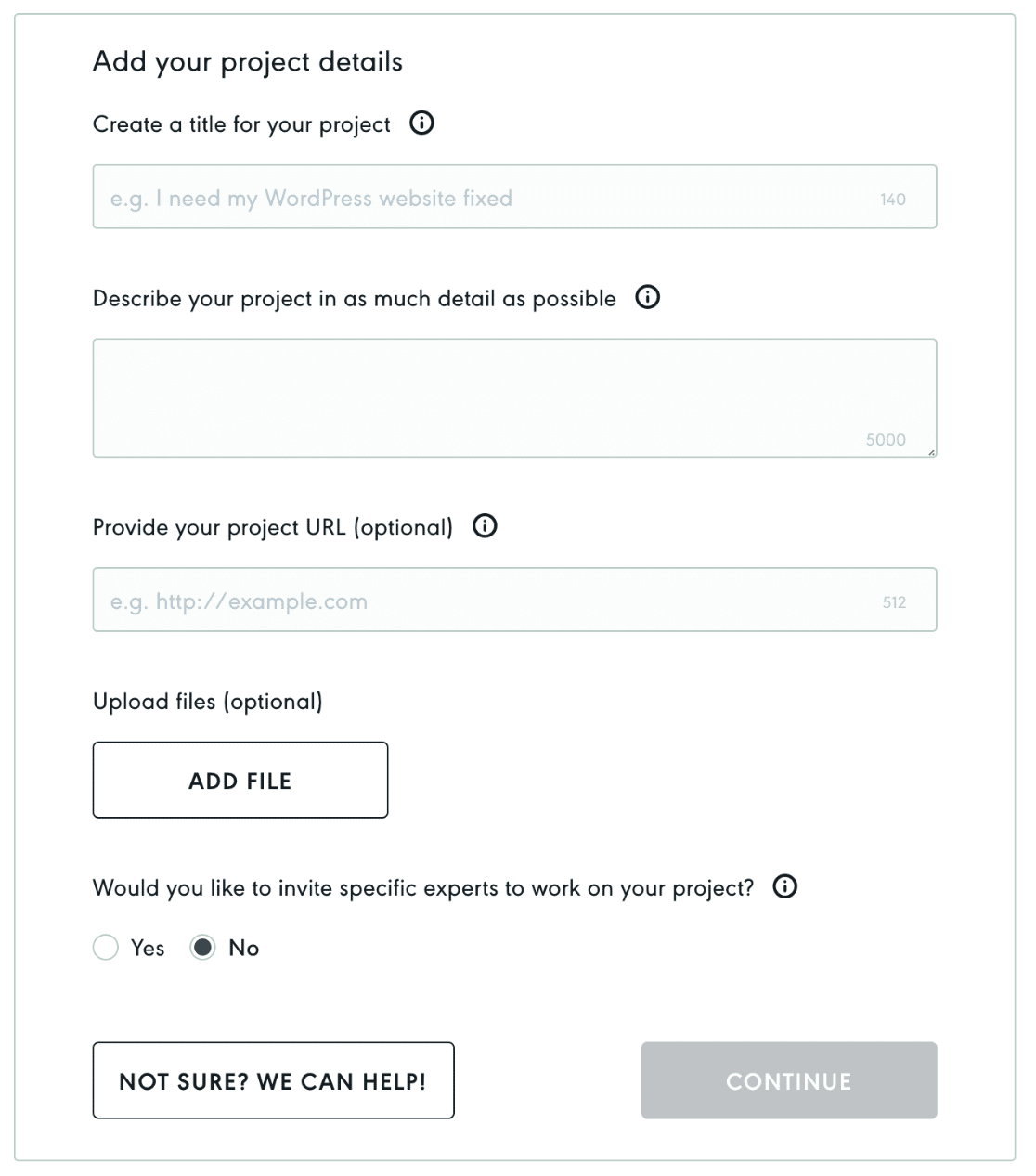 In the next step, you'll be asked to provide the complexity and urgency of your project. This will also help you to get a better idea of what the project will cost.
Once you've filled out this section, click the CONTINUE button to proceed to the final step.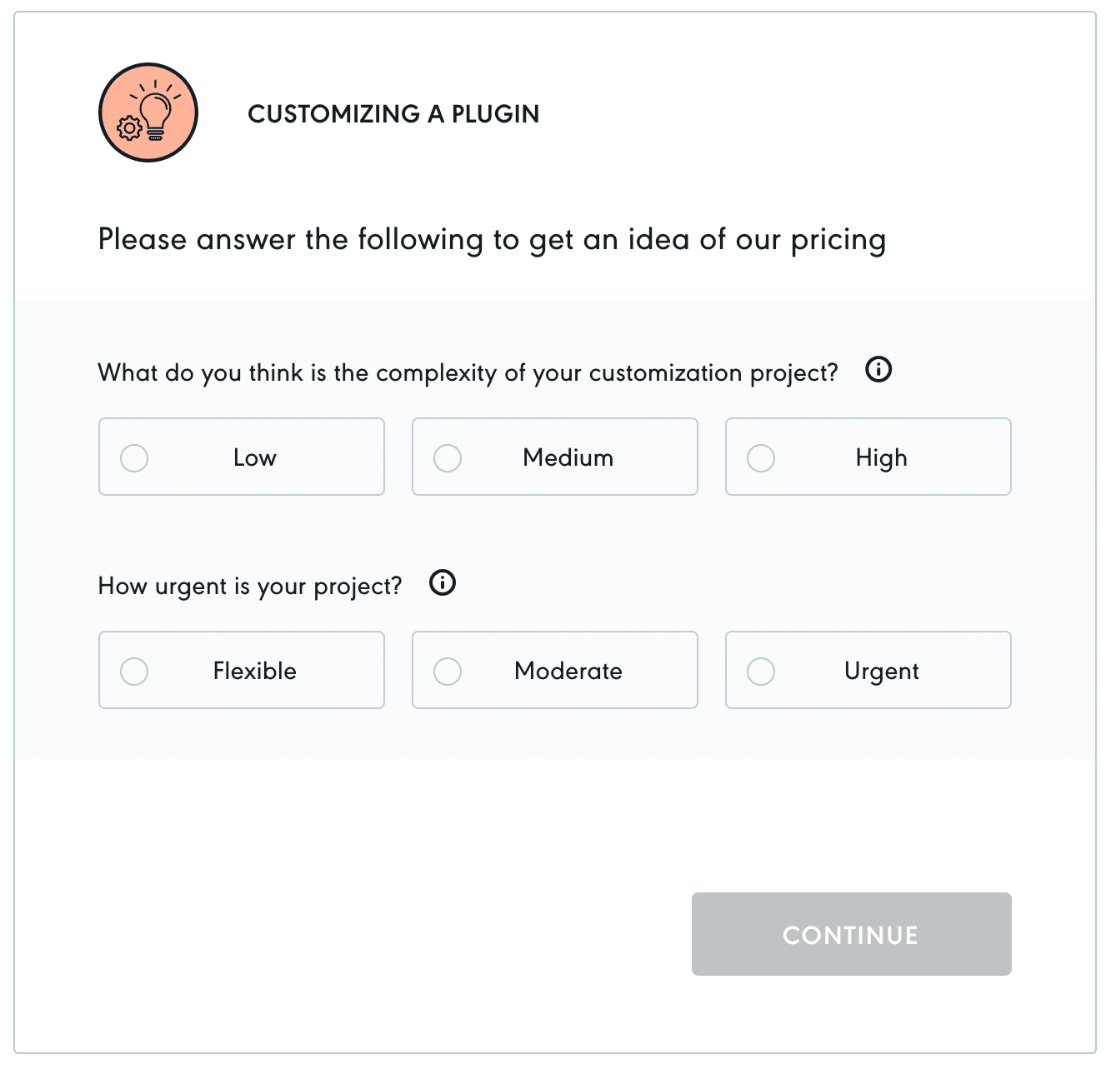 Finally, you'll need to create a Codeable account. This is how you'll be able to manage your project and developer communications.
Once your details are complete, go ahead and click the PUBLISH MY PROJECT button.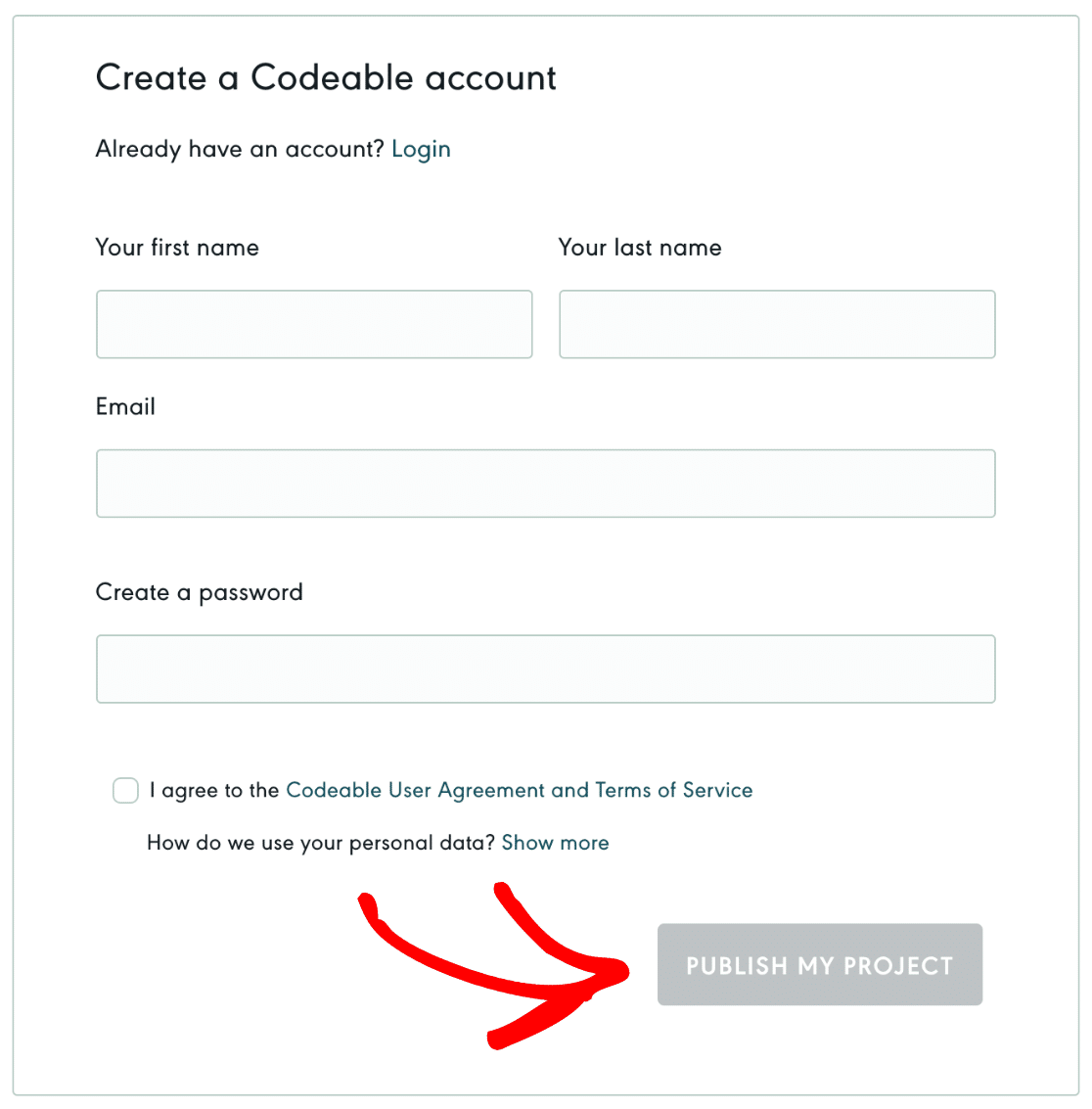 Next Steps: What to Expect
Now that you've posted your project, you may be wondering what happens next.
After publishing the project, Codeable will match you with developers relevant to your project. These developers should start contacting you within 20-50 minutes. When they reach out, they'll most likely ask you clarifying questions to better understand the project details.
This process will help all parties determine the best person fit for your project. It will also allow the developer to put together an estimate for you.
When you've reviewed your options, you can hire a developer, and together you can proceed with the next steps for your specific project.
That's it! Hopefully, this tutorial helped to familiarize you with using Codeable for custom WPForms development projects.
Next, would you like to learn about some of the extra tools and customization options included within WPForms? Be sure to check out our guides to settings and tools to learn about tons of options available outside of the form builder.