Are you looking for Mailchimp integrations so you can connect your email marketing to your WordPress website?
Making sure your website can send information over to your email marketing provider is incredibly important to grow your business online.
So in this post, we've gathered the best Mailchimp integrations for WordPress to help you find which tools work best for you.
How Do I Integrate Mailchimp With My Website?
Asking yourself does Mailchimp integrate with WordPress? It does! And, setup is super easy if you've got the right tools.
To integrate Mailchimp with your site, you'll need to add a contact form to your website. It's simple to do, and the best way to do it is with a WordPress form builder plugin, such as WPForms.
Using a form builder can help you integrate Mailchimp into all sorts of places on your website. This includes basic contact forms, order forms, newsletter signup forms, surveys and polls, and many other forms.
There are several great tools out there that offer Mailchimp integrations, so let's not waste another moment and dive right into what those are.
Best Mailchimp Integrations for WordPress
Mailchimp is a popular email marketing service that lets you automate your online small business marketing process. A lot of people use it, and since WordPress powers 40% of all websites, some great Mailchimp integrations have been released.
Let's take a look at our top picks for the very best Mailchimp integrations available for WordPress.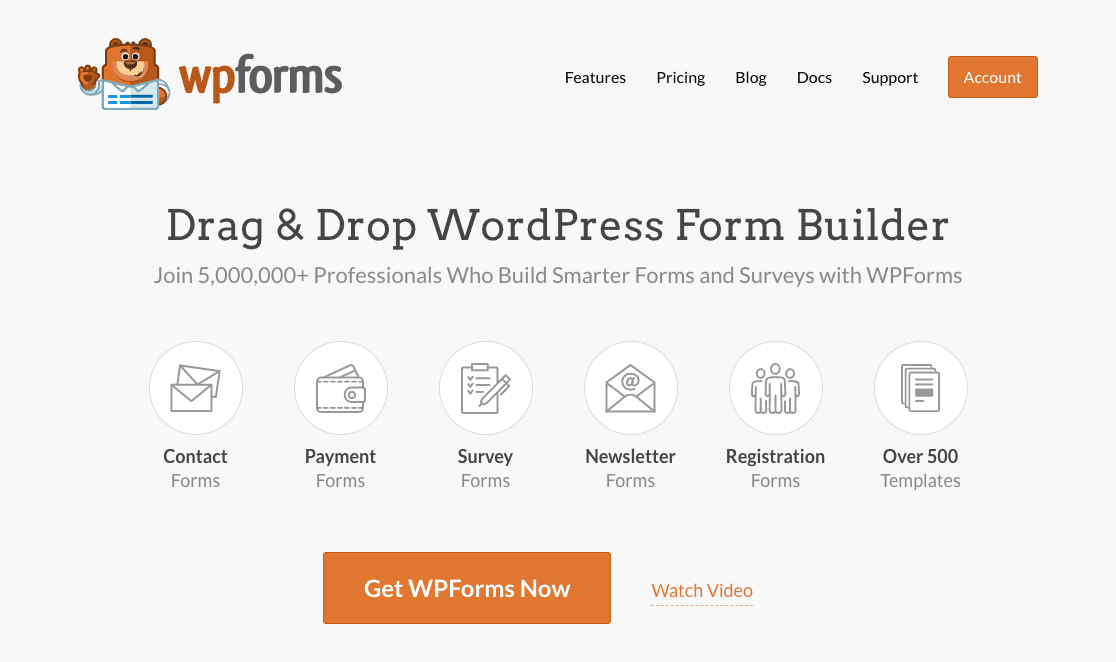 WPForms is an amazing pick in our list of the best WordPress and Mailchimp integrations.
If you want to take your email campaigns to the next level, connect your Mailchimp account with WPForms. When a website visitor gives you their email address, you can automatically create a new contact in your Mailchimp lists.
But things get even more exciting from there. With the Mailchimp addon from WPForms, you'll be able to customize the integration to send specific form entries to targeted email groups.
Some of the incredible things you can do with the WPForms Mailchimp integration include:
…and so much more.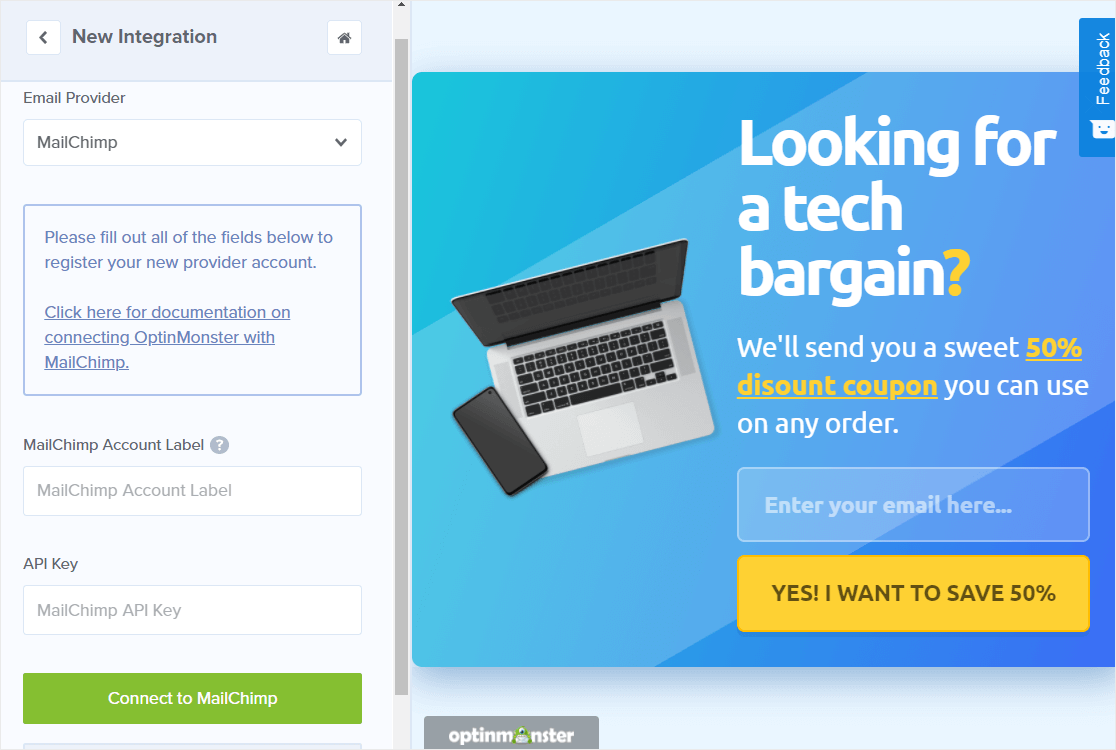 OptinMonster is a powerful web conversion toolkit that comes with a lot of fantastic features.
It's got a Mailchimp integration that makes it easy to connect your WordPress forms to this effective software, so you can watch your leads grow as they pour into your Mailchimp accounts.
Here are just a few of the things you can do with their Mailchimp integration:
Create high-converting Mailchimp signup forms as exit intent popups, floating bars, and more
Use opt-in email marketing campaigns for permission-based email collection that gets highly engaged users' email addresses
Personalize messages based on user behavior
Supports Mailchimp tag segmentation
Integrate with eCommerce platforms to help convert your WooCommerce and Shopify customers
With OptinMonster, you'll be able to quickly integrate Mailchimp with your WordPress site for some pretty explosive results. Get more details in our detailed OptinMonster review.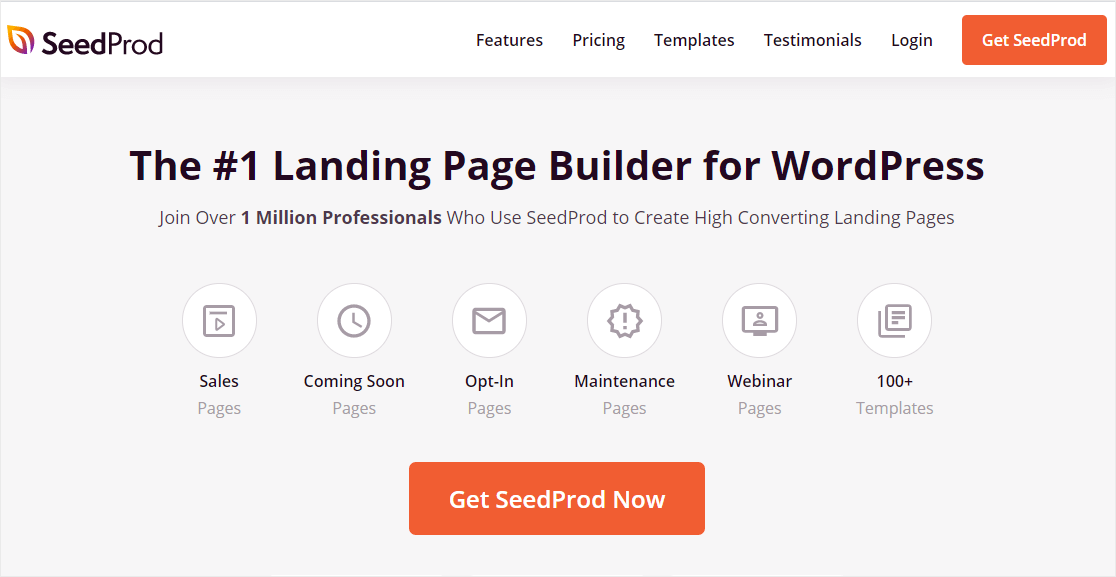 SeedProd is a powerful landing page builder that also has a Mailchimp integration. You can build gorgeous, high-converting landing pages on your website.
On top of that, the builder lets you build Coming Soon and Maintenance Mode pages that ask for people's email addresses so you can grow your email list before you even launch your site.
SeedProd's Mailchimp integration includes features like:
Build amazing landing pages that integrate directly with Mailchimp
Control which Mailchimp list to send your email subscribers to
Enable double opt-in for a more engaged Mailchimp list
Send an automatic welcome email to your Mailchimp subscribers when they sign up
Update existing subscribers
And more: check out our review of SeedProd for all the details!
These great coming soon pages work with any WordPress theme, so you can connect to Mailchimp with any type of small business website theme.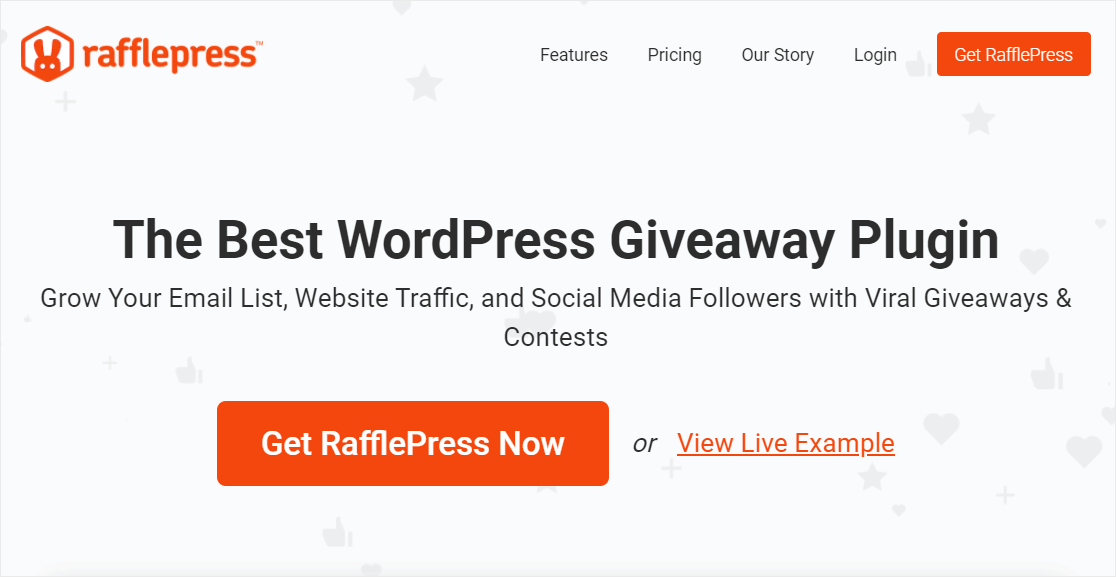 Another WordPress plugin on our list of the best Mailchimp integrations is RafflePress. Not only does it offer a great Mailchimp integration, but it also happens to be the best WordPress giveaway plugin out there.
Here's what you can do with the RafflePress Mailchimp integration:
Grow your Mailchimp email list by running powerful, viral giveaways and contests on your WordPress website that ask people to sign up for your lists
Send your new subscribers directly into the Mailchimp list of your choice
Grant different amounts of contest points for joining your Mailchimp subscriber list
Customize your opt-in confirmation description for a more personalized experience.
Want to know more? Check out our detailed RafflePress review.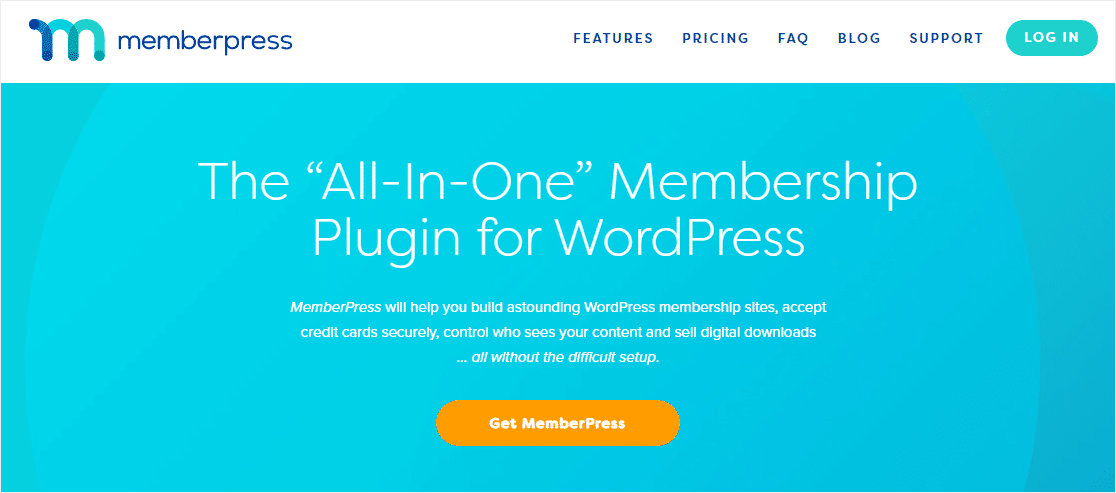 MemberPress is a powerful WordPress plugin that lets you explode your revenue by harnessing the power of a membership site and online courses. And, it's got a great Mailchimp integration.
With MemberPress' Mailchimp integration you can:
Build more income online by creating your own membership site that syncs users over to your Mailchimp email lists
Select your email list that all members will be subscribed to
Set a Mailchimp global merge tag
Enable double opt-in for a confirmation link to be sent so you can get a highly engaged email list that converts
Enable an opt-in checkbox
Set up membership specific tags
And overall, the installation is very easy. So you should be able to get your MemberPress account synced up to your Mailchimp account in minutes.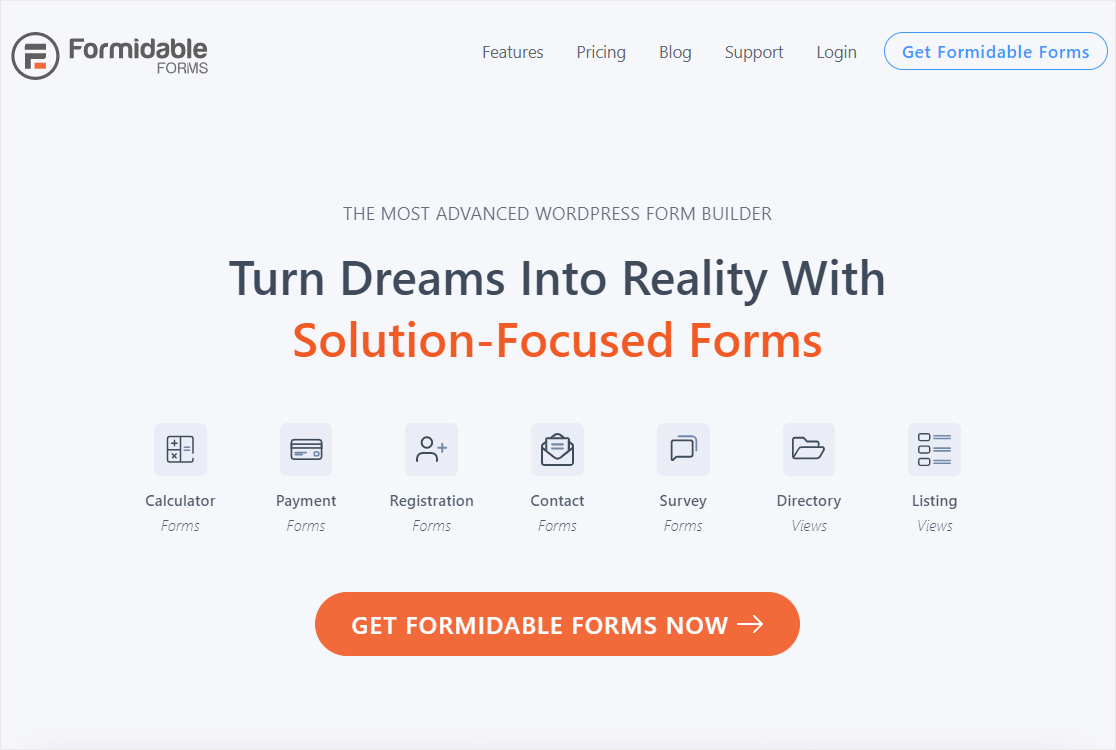 Formidable Forms has a Mailchimp addon that lets you automatically send contacts from your WordPress forms over to Mailchimp. This is a good choice if you're a technical person and can code.
With the Formidable Forms Mailchimp integration, you can:
Create advanced forms that send information from the forms right into your Mailchimp lists
Automatically sort leads with your tags and Mailchimp groups
Choose between single or double opt-in subscriptions
Ask users to update information whenever they fill out a form
Send data from fields in your signup form to custom fields in Mailchimp
Formidable Forms covers all the bases if you want to connect your WordPress forms to your Mailchimp email service provider. However, there are WordPress form plugins, like WPForms, that are friendlier for newbies and also have Mailchimp integrations.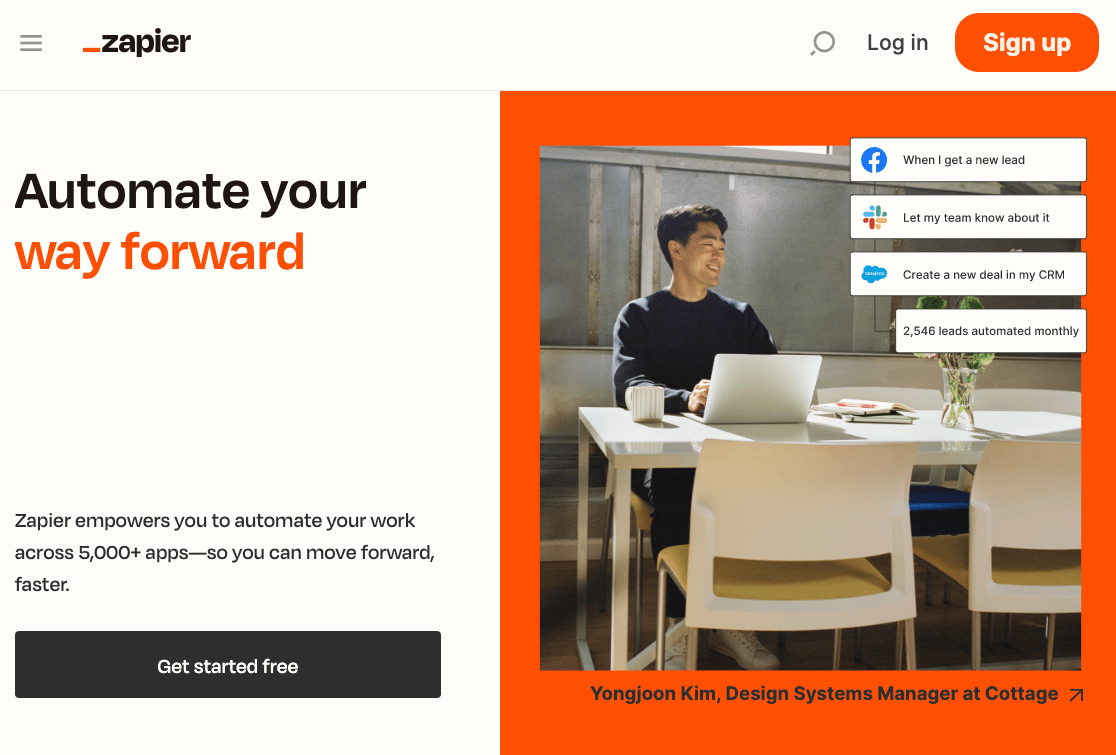 Zapier is a great Mailchimp integration tool for WordPress. It's a 3rd-party connector app that can connect with over 5,000 web apps.
So, there are tons of ways that you can integrate with Mailchimp using Zapier like:
Subscribe Facebook Ad leads to a Mailchimp list
Get Slack notifications when you get new Mailchimp subscribers
Send new Mailchimp subscribers to your CRM software like Hubspot or Salesforce
And this is just the tip of the iceberg with what you can do with Zapier. It's a great Mailchimp integration tool if you're using WordPress.
But out of all these integrations, we suggest you use WPForms for integrating WordPress with Mailchimp.
Why Use WPForms + Mailchimp Integration
Besides the many things you can do directly with WPForms and Mailchimp, WPForms has tons of other fantastic tools to use. This makes it one of the top Mailchimp integrations for WordPress.
Unlock access to WPForms Pro and you can:
Integrate Mailchimp — Set up your WordPress forms to automatically send data to your Mailchimp email lists.
Build Unlimited Forms — Create as many forms as your website needs, with tons of different template types available.
Engage Customers — Use Conversational Forms to impress potential leads and engage your customers using interactive forms.
Capture Extra Leads — Get leads from abandoned forms and easily embed your forms in distraction-free landing pages.
Boost Sales — Securely take payments with Stripe, Square, or PayPal and increase revenue from your website.
Collect Valuable Feedback — Build surveys and polls to understand what your customers need, plus use beautiful reporting features to build reports from this priceless data.
Secure Your Forms — Protect forms with different anti-spam options like custom captcha, hCaptcha, or Google reCAPTCHA v2 or v3.
…and MUCH more.
These incredible features are just a few of the reasons that WPForms is in the top 10 most popular plugins of all time on WordPress.org. Once you start using the plugin you'll see why so many people love it.
And, once you connect Mailchimp with WPForms, you can expect to see a huge impact on your website's income.
Integrate Your WordPress Forms to Mailchimp Now
Next, Find the Best Email Marketing Provider for You
That's it! The best Mailchimp integrations for WordPress websites. We believe that WPForms is the best Mailchimp integration you can use for your small business website.
We also think OptinMonster, SeedProd, RafflePress, and MemberPress have great Mailchimp integrations for you to check out.
Thinking about switching to a different email marketing provider? Be sure to check out our post on the best Mailchimp alternatives to see if there's one that may be a better fit for your website.
So what are you waiting for? Get started with the world's best form builder today. The WPForms Plus plan includes the Mailchimp integration.
And don't forget to please follow us on Twitter and Facebook to get updates from our blog.