Do you want to learn more about visitors who fill out your online forms?
The WPForms Geolocation addon uses location detection to make your forms smarter and easier to use.
See Your Visitors' Location on a Map
Our Geolocation addon collects and stores your website visitors' geolocation data along with their form submission.
Once you activate the addon, you can easily find each visitor's country, state, and city information. When they submit a form, you'll see a map right next to the entry.
This insight can help you be better informed and turn more leads into customers.
And that's not all geolocation can do!
Address Autocomplete
With the WPForms Geolocation addon, you can prompt your visitor for their location when they're filling in your form.
This is an easy way to help your visitors save time, so it can reduce form abandonment.
Even better, our autocomplete feature makes it faster and easier for your visitors to type their address. They can adjust the location by dragging the map pin to exactly the right place.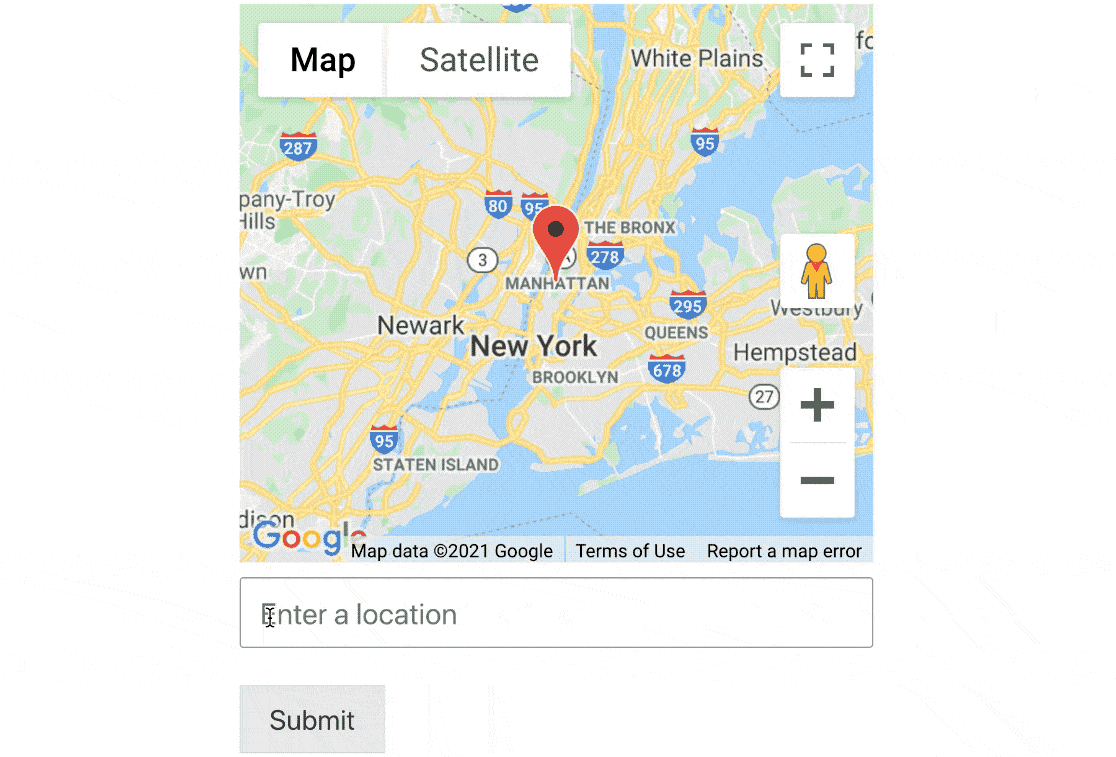 With WPForms, you're free to choose the map service that's right for you. Our address autocomplete feature is easy to set up and works with Google Places or Mapbox.
We took the pain out of creating WordPress forms and made it easy.
What are you waiting for? Get started with WPForms today!