Are you looking for the best ActiveCampaign integrations for your website?
ActiveCampaign integrates with 800+ services, so finding the best ones can take time.
In this article, we'll help you out by listing our top 6 picks. You can easily use any of these tools to jump start your email marketing or build your list even faster than ever.
Create Your WordPress Form Now
Most Helpful ActiveCampaign Integrations
Does ActiveCampaign integrate with WordPress? Yes! You can integrate ActiveCampaign with your WordPress site in tons of different ways. When you sign up, you can see a few of the most popular services to try.
Let's jump right into the list of our favorite WordPress integrations for ActiveCampaign now.
Ready to get started? Here's a quick list of the integrations we're going to look at.
We'll take a look at the WPForms ActiveCampaign addon first.
WPForms is the best form builder plugin for WordPress. It lets you connect any form to ActiveCampaign in a couple of steps.
Check out this video to see how easy it is to add ActiveCampaign to your WordPress forms:
With WPForms, you can use one of our 1,200+ form templates to get started with a couple of clicks.
Our ActiveCampaign contact form template has an ActiveCampaign checkbox built in and ready to use: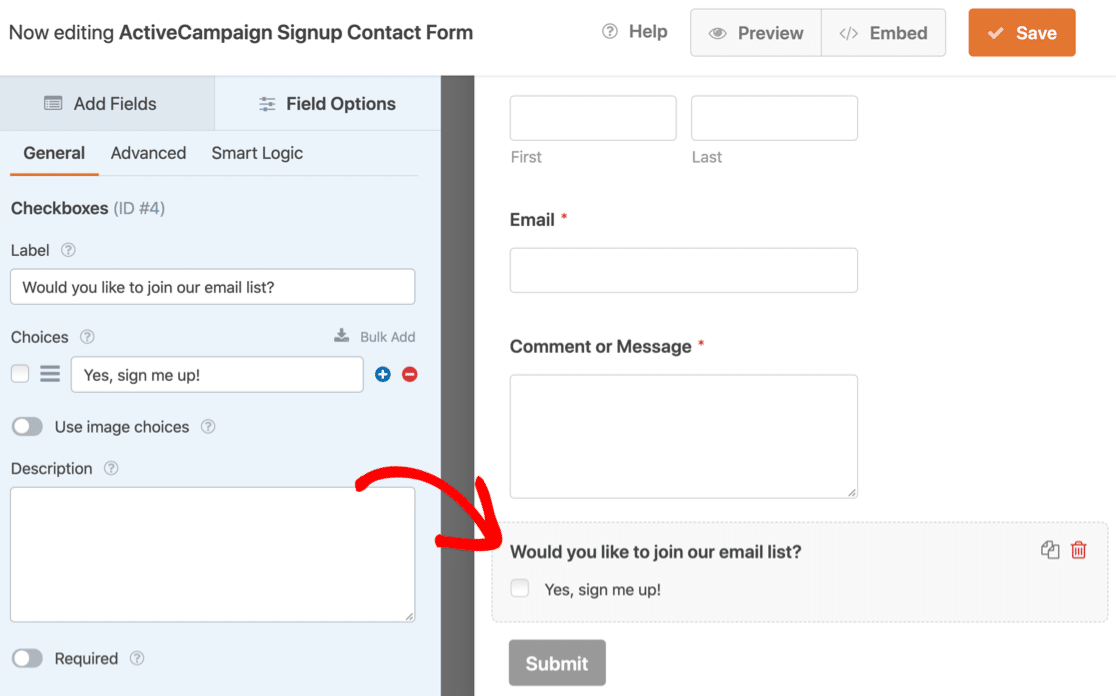 All you have to do is connect your ActiveCampaign account in the WPForms settings. You can connect multiple accounts here and use them with different forms if you need to.

Once that's done, jump back into the form builder and head to your Marketing settings. It's easy to set up conditional logic to add the new contact if the checkbox is selected.

The real benefit of using WPForms for this is that you can add ActiveCampaign to any type of form. So as well as simple contact forms, it also works great on surveys and other forms you make.
To use WPForms' integration with ActiveCampaign, you'll need to get a paid license for the WPForms plugin. Check out our comparison of WPForms Lite vs Pro to see what you get with each version.
SeedProd is the best landing page builder for WordPress. It makes it easy for you to create custom landing pages using a drag and drop builder.
Every part of your page can be customized without writing any code.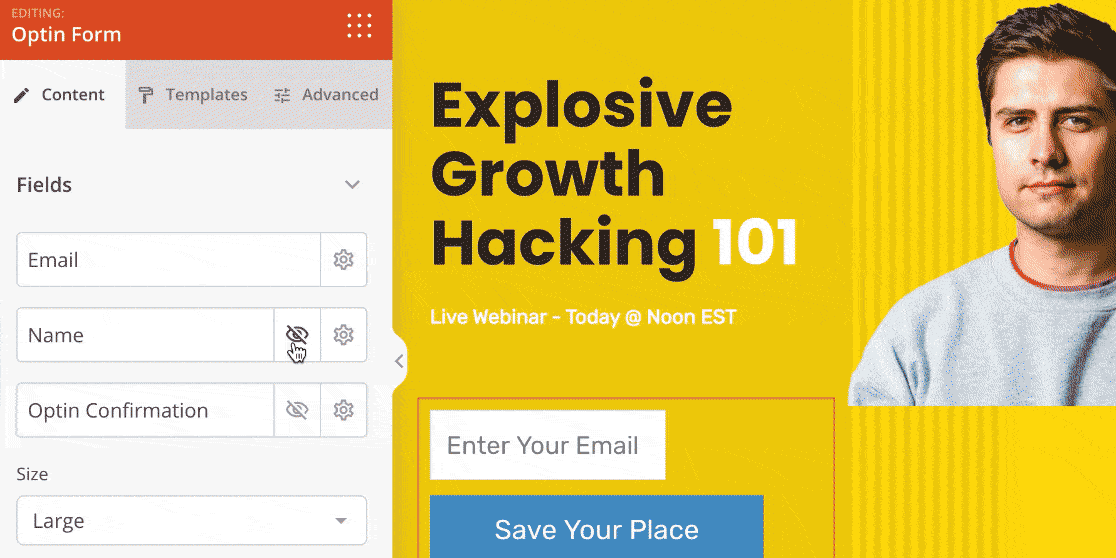 With SeedProd, you can add an email optin form to any page you create, including:
Webinar landing pages
Custom 404 pages
Custom WooCommerce pages
And more!
To do that, drag the email optin widget right onto your page where you want it to be displayed.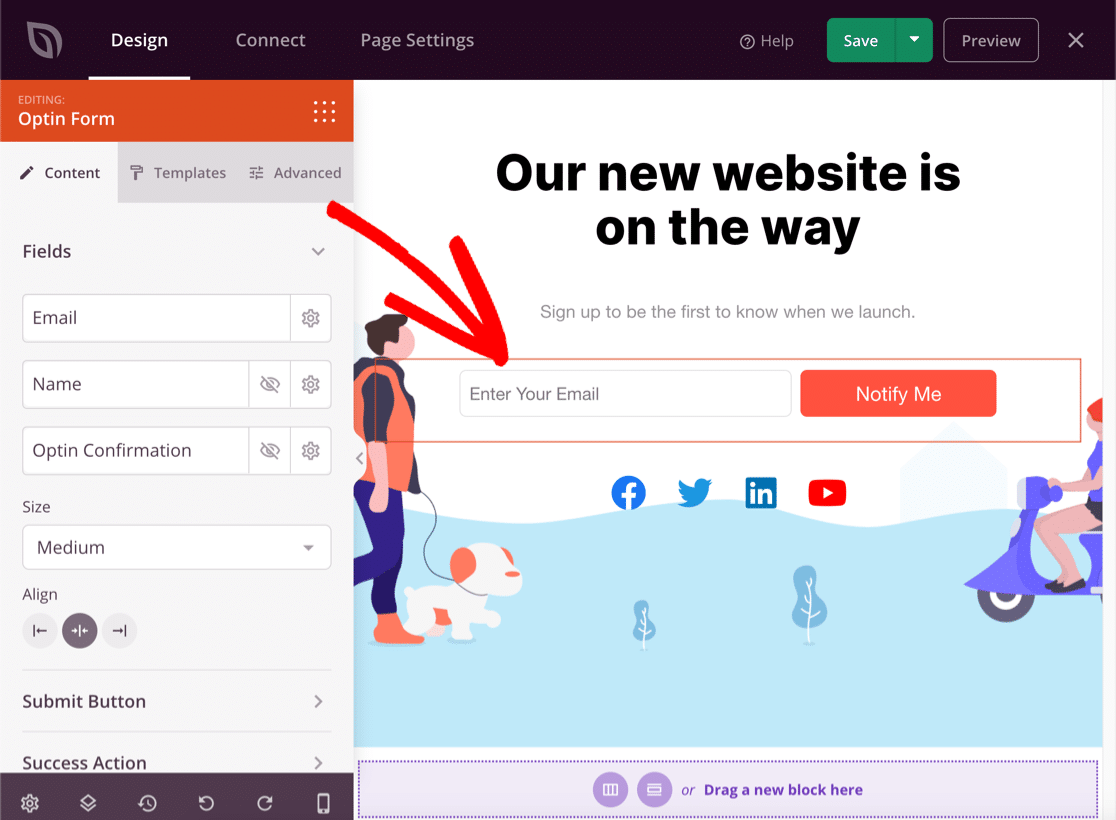 When you head over to the Connect tab, you can easily connect your ActiveCampaign account in the settings. All you need is your API URL and API Key.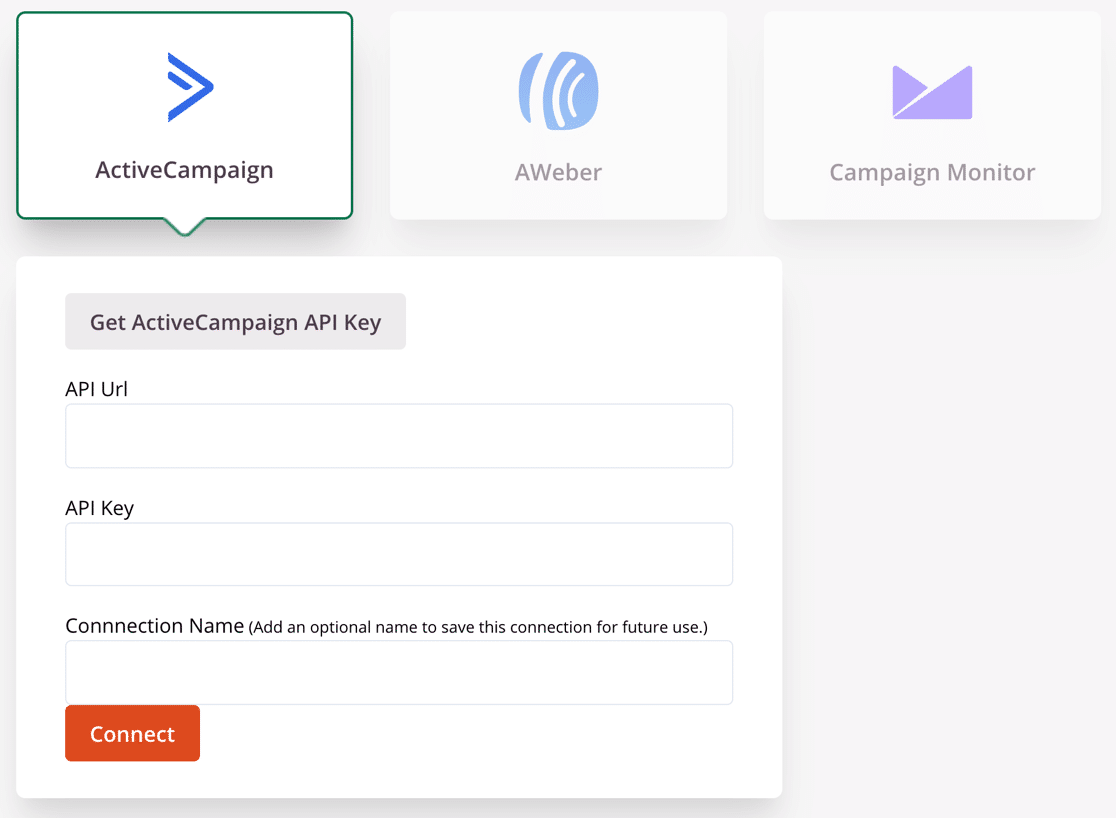 SeedProd's ActiveCampaign integration is an awesome way to build your email marketing list ahead of a site launch, or make sure your visitors can still sign up if you have to take the site down for maintenance.
Did you know that SeedProd has a ton more awesome features like domain mapping? To get the full details, check out our SeedProd review.
OptinMonster is the best popup plugin for WordPress. It lets you easily add popups, notification bars, and other optin campaigns so you can capture email addresses from visitors.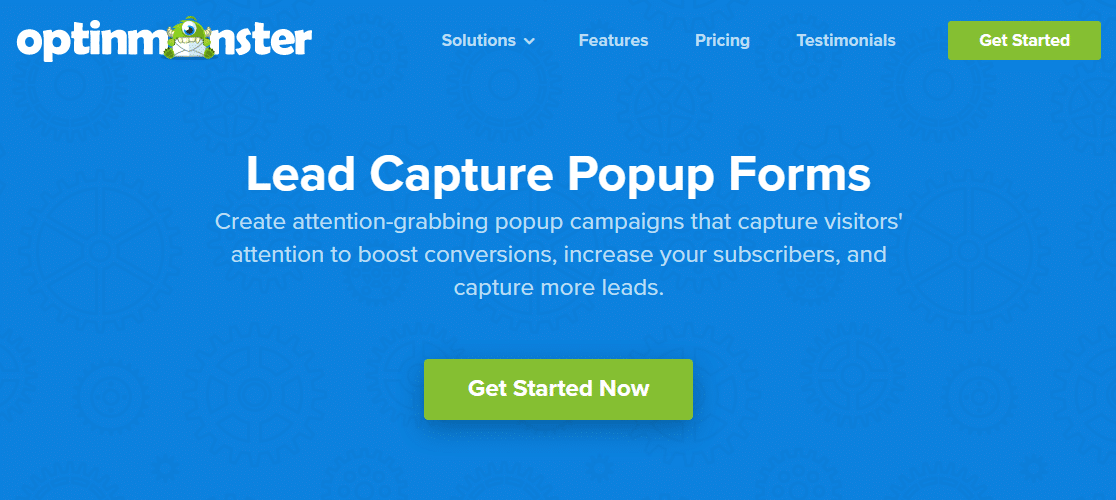 Our favorite feature in OptinMonster is the Exit Intent technology. This automatically detects when someone's about to leave your site, then quickly shows a popup to try convince them to stay.
So using this on your site is a smart way to show popups at exactly the right time – right before your visitor quits.
OptinMonster lets you easily build a popup that fits your brand. You can start out from a template and customize the text and colors to speed up the process.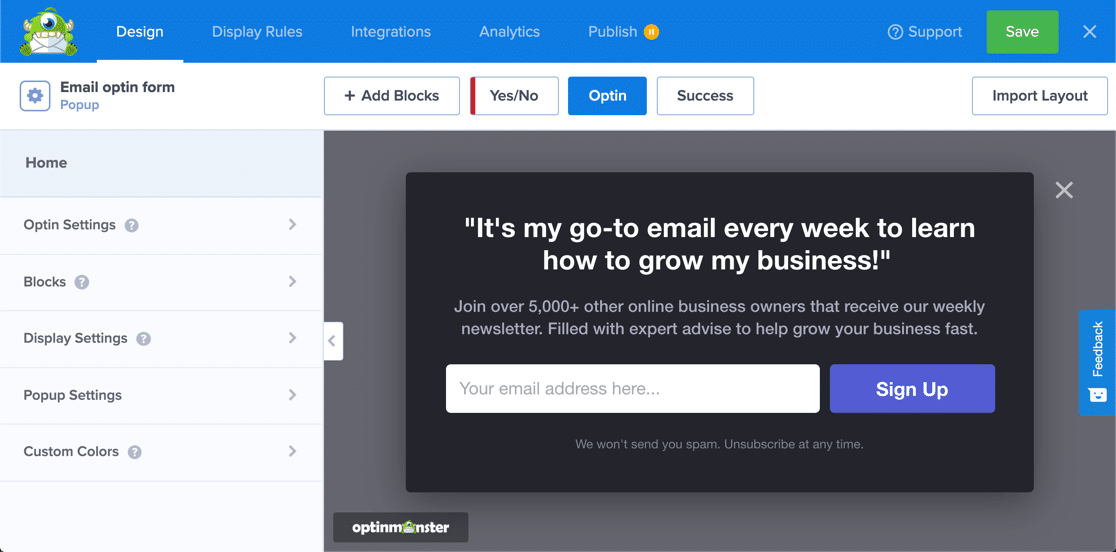 Once you've created your optin campaign, you can click Integrations and pick ActiveCampaign from the dropdown list.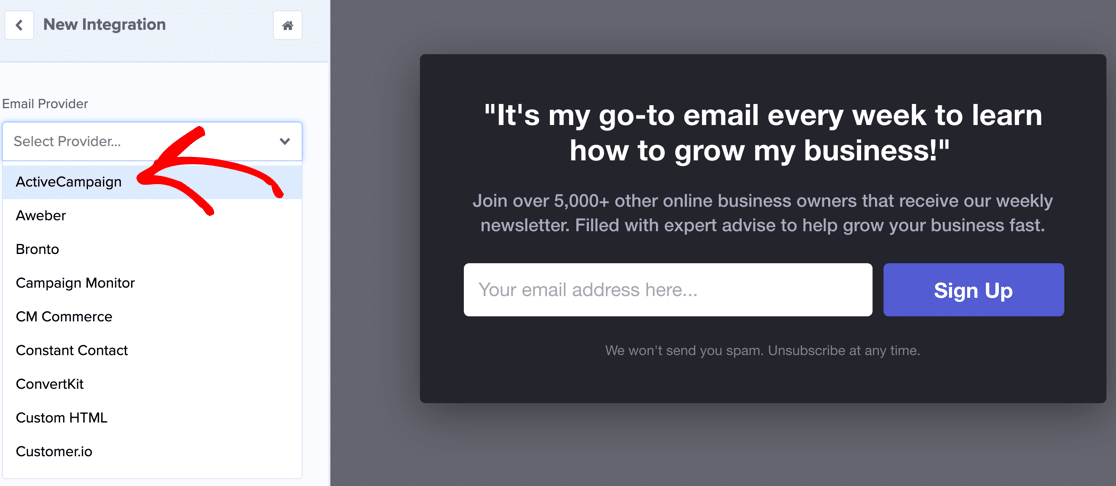 You can then select the list you want to use with each campaign you create.
Remember: OptinMonster supports the Event Tracking API as well. That means you can track engagement or behavior and use that to segment your list automatically.
RafflePress is the best giveaway plugin for WordPress. It lets you build you email list or social media following by running contents on your site.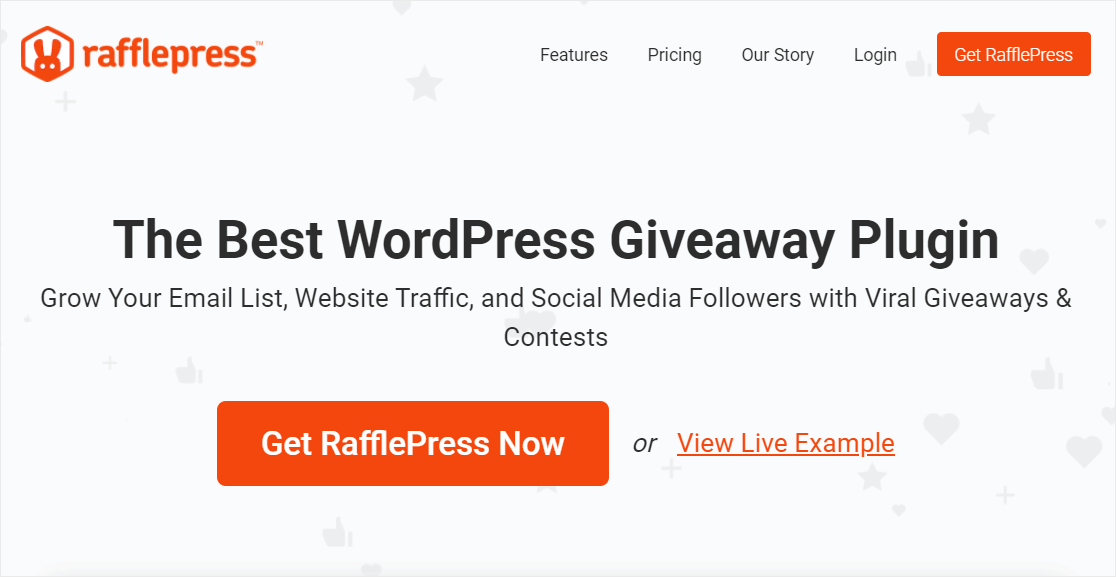 With RafflePress, you can easily give away a prize and ask your visitors to sign your email list to get an entry. It's easy to add an image of your prize and set start and end days for the giveaway.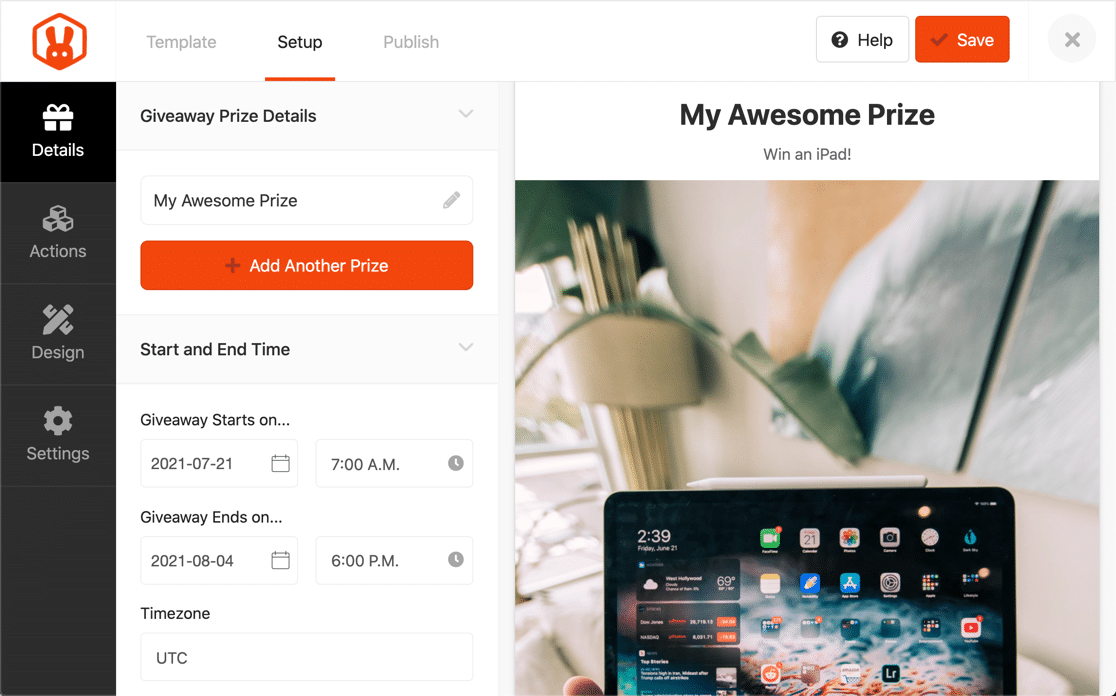 When you set up the giveaway, you can click Actions to choose what entrants will have to do to for a chance of winning.
For example, we can select Join an Email Newsletter to ask them to sign up to an ActiveCampaign list.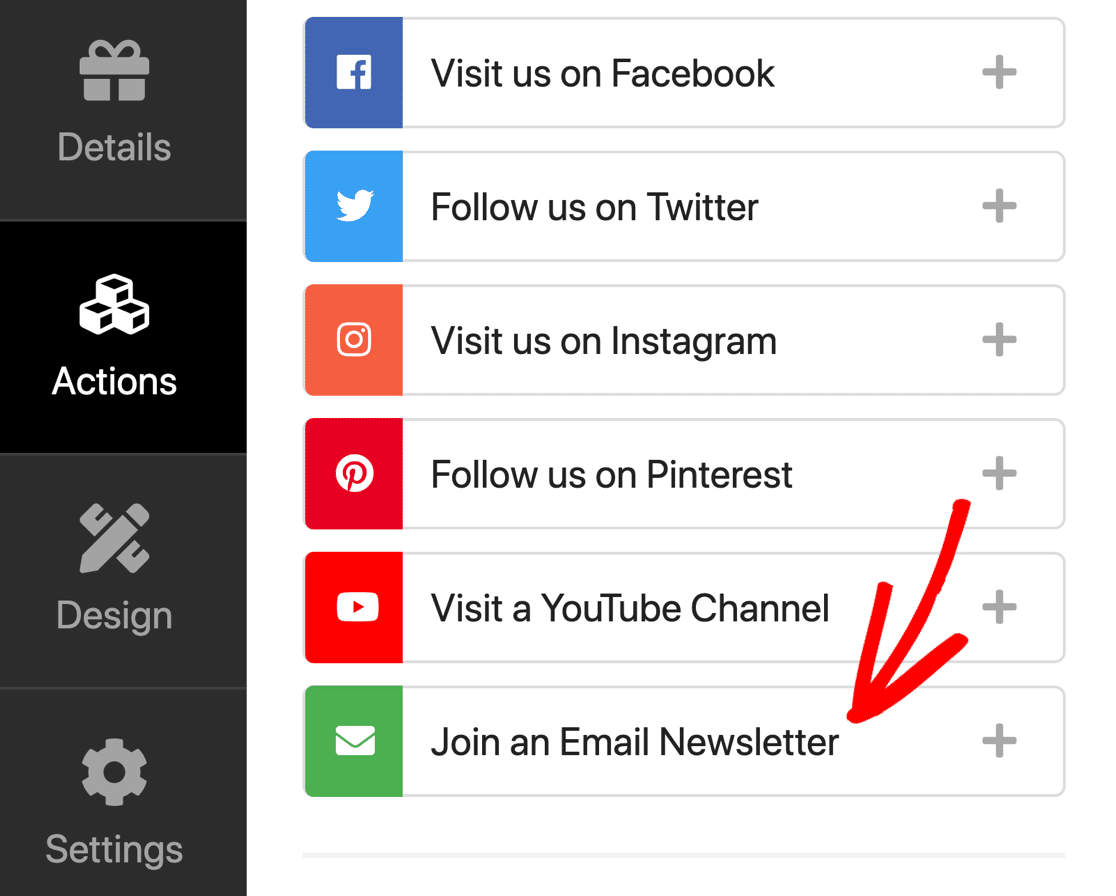 The Value lets you decide how many entries to give them when they sign up. To build your faster, you can select a high value here so your entrants are encouraged to join.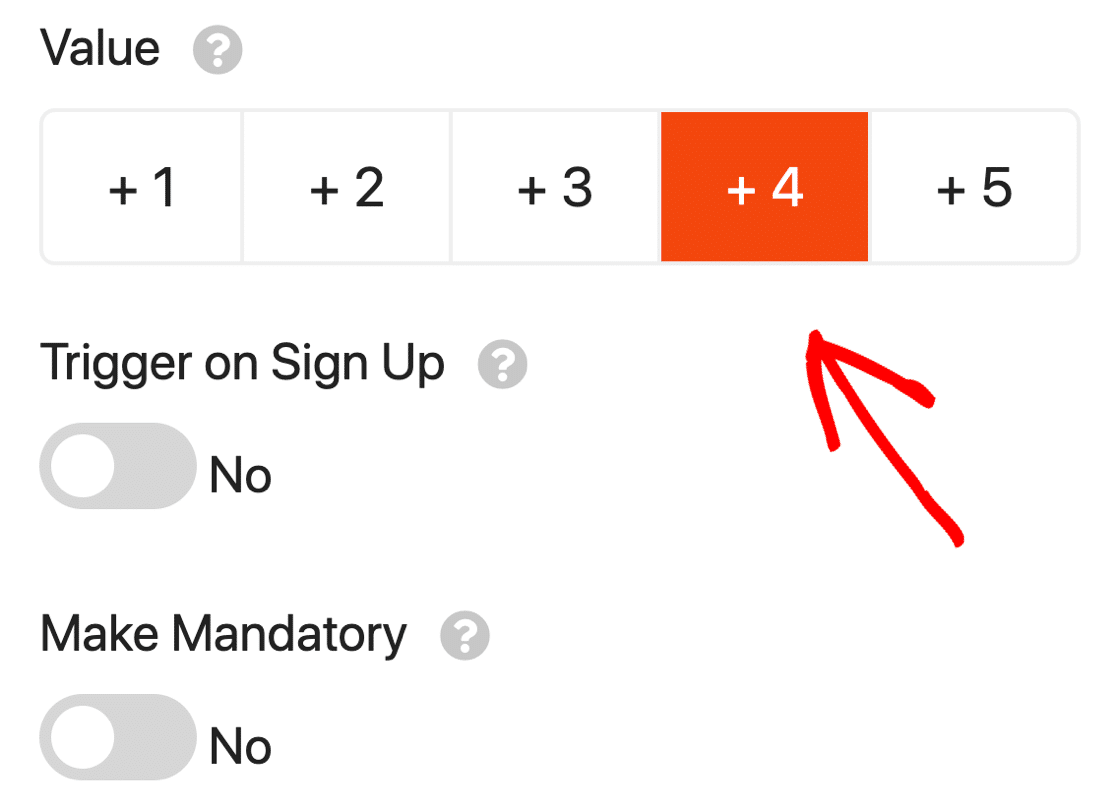 And in the settings underneath, just click ActiveCampaign to connect your account. That way, all of the signups you collect will be automatically sent to your email marketing list.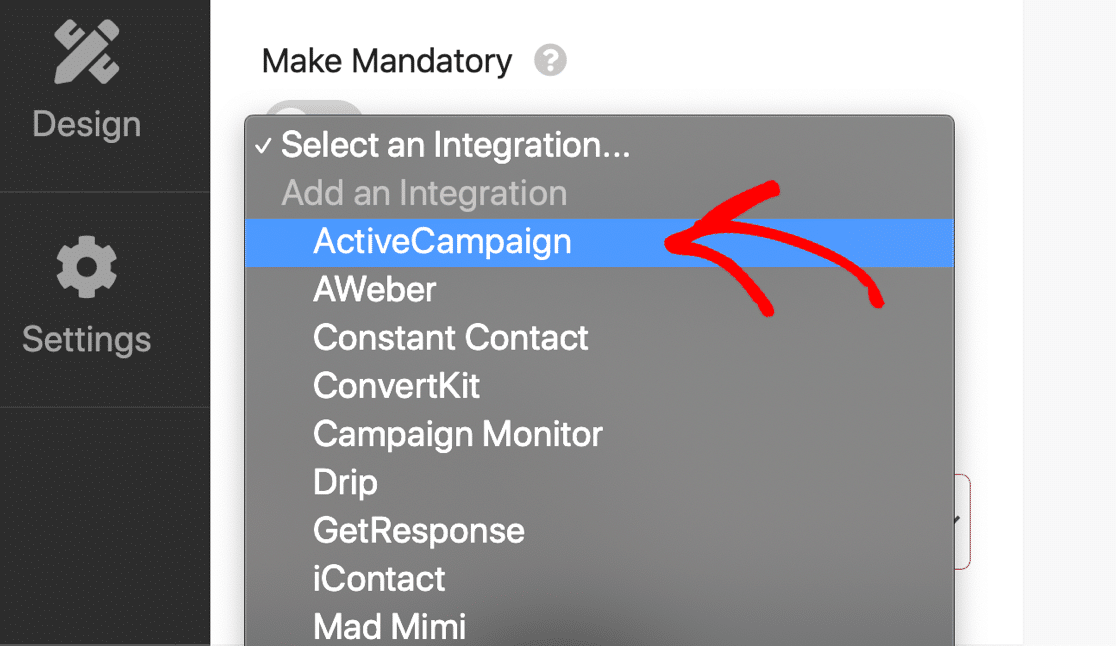 We're huge fans of RafflePress, and we know other brands love it to. Check out this case study to find out how SeedProd 3X their sales with RafflePress contests.
Formidable Forms is an advanced form plugin for WordPress. It lets you build complex forms that are perfect for directory sites and automatic price calculations.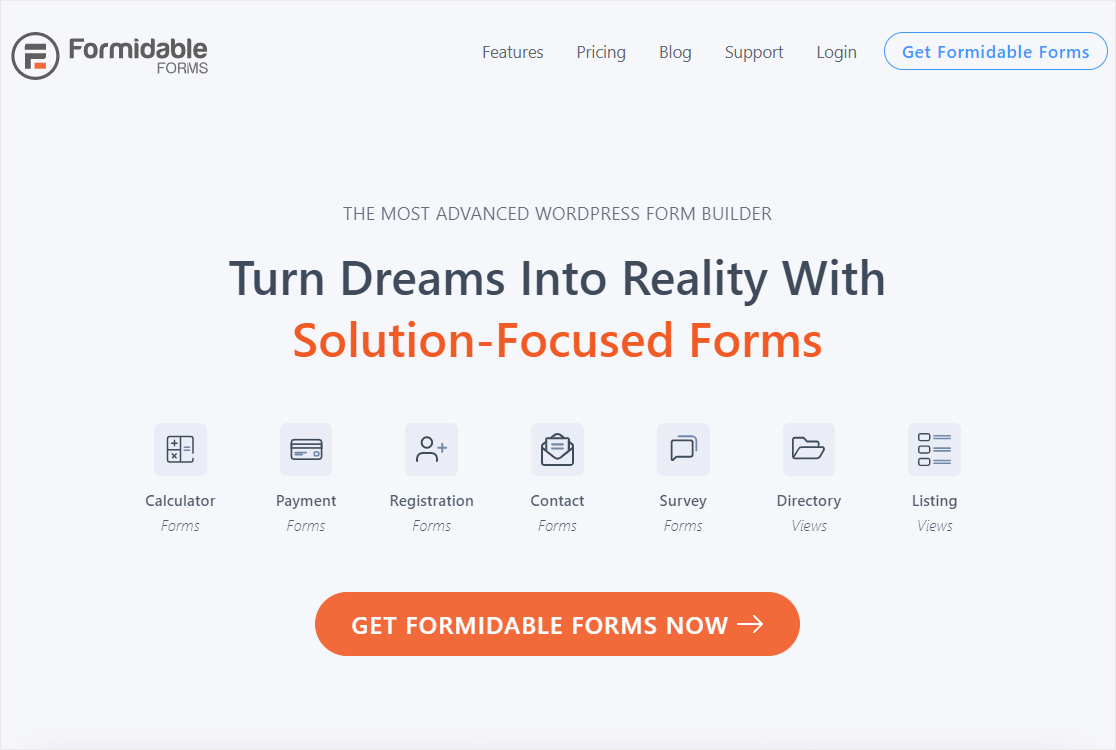 The Elite license includes ActiveCampaign integration for WordPress. You can use this to:
Add someone to a list when they fill in a form
Populate custom fields and tags
Update a contact from a form submission.
Just like WPForms, Formidable Forms can add ActiveCampaign signup checkbox to any form you create.
MemberPress is an awesome WordPress plugin that lets you turn your blog into a membership website.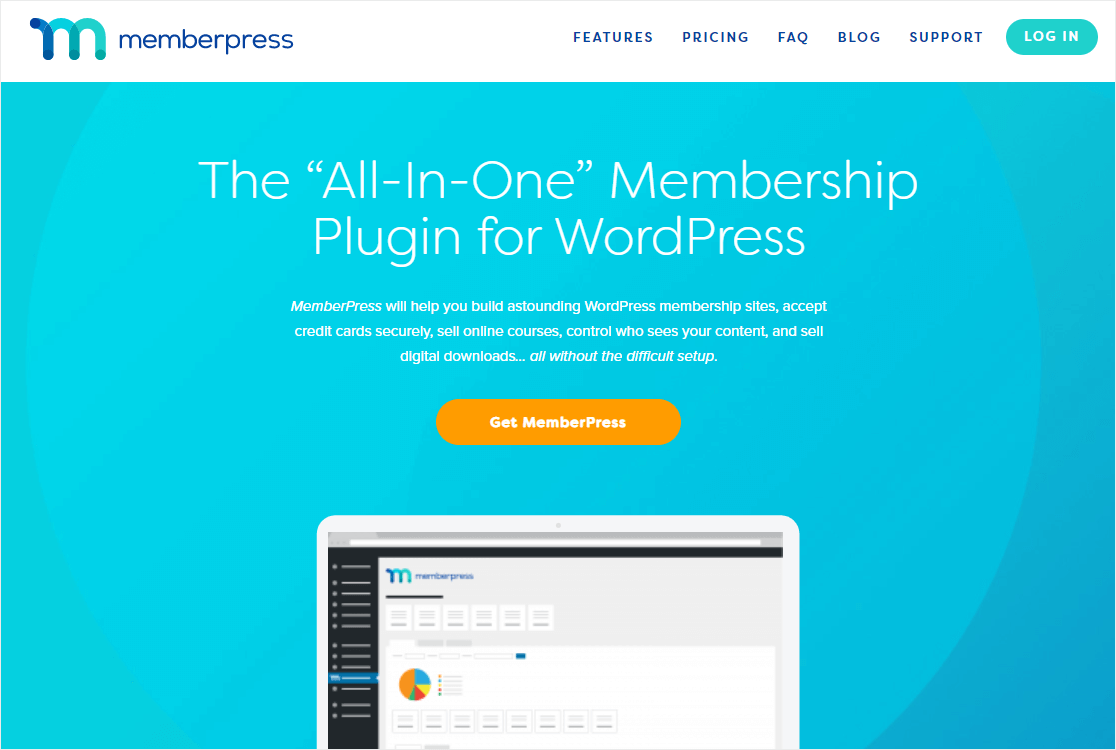 MemberPress has its own ActiveCampaign integration that lets you sign users up to 1 list that you select in its settings.
There are 2 versions of the integration: Tags or Lists. Tags makes it easier to segment customers by membership level. If you want to segment by interest, you can use Lists to make that easy.
One of the great things about MemberPress is that it allows you to monetize your content by creating a paywall on your website. If this is something that interests you, take a look at our compilation of the best paywall plugins for WordPress.
And that's it! Now you know the 6 best ActiveCampaign integrations to try.
Next, Check Out Some Wild Email Marketing Statistics
Want to see just how powerful email marketing can be? We have the proof!
Check out this list of wild email marketing statistics to see what you could achieve when you build your list in ActiveCampaign.
We've also got a post on the best VoIP for small business so you can get everyone on your team their own business phone.
Create Your User Registration Form Now
Ready to build your form? Get started today with the easiest WordPress form builder plugin. WPForms Pro includes lots of free templates and offers a 14-day money-back guarantee.
If this article helped you out, please follow us on Facebook and Twitter for more free WordPress tutorials and guides.