Overview
Do you need to locate form ID and field ID for WPForms to use in your custom code or custom CSS? It's very easy to find the ID number for a form or field to use within other code snippets such as CSS, PHP or even JavaScript.
Many code snippets will require a form ID and/or field ID. With these values, it's possible in certain cases to apply code only to a specific form or field.
Methods to locating the ID
Below, we'll show you both methods on finding the form and field ID.
Form ID
The simplest way to quickly locate a form's ID is on the Forms Overview page. To get to this page, go to WPForms » All Forms. In the Shortcode column, you'll see the embeddable shortcode for each form and this will include the form ID.
For example, the screenshot below is indicating the shortcode [wpforms id="211"]. The ID for this form would be 211.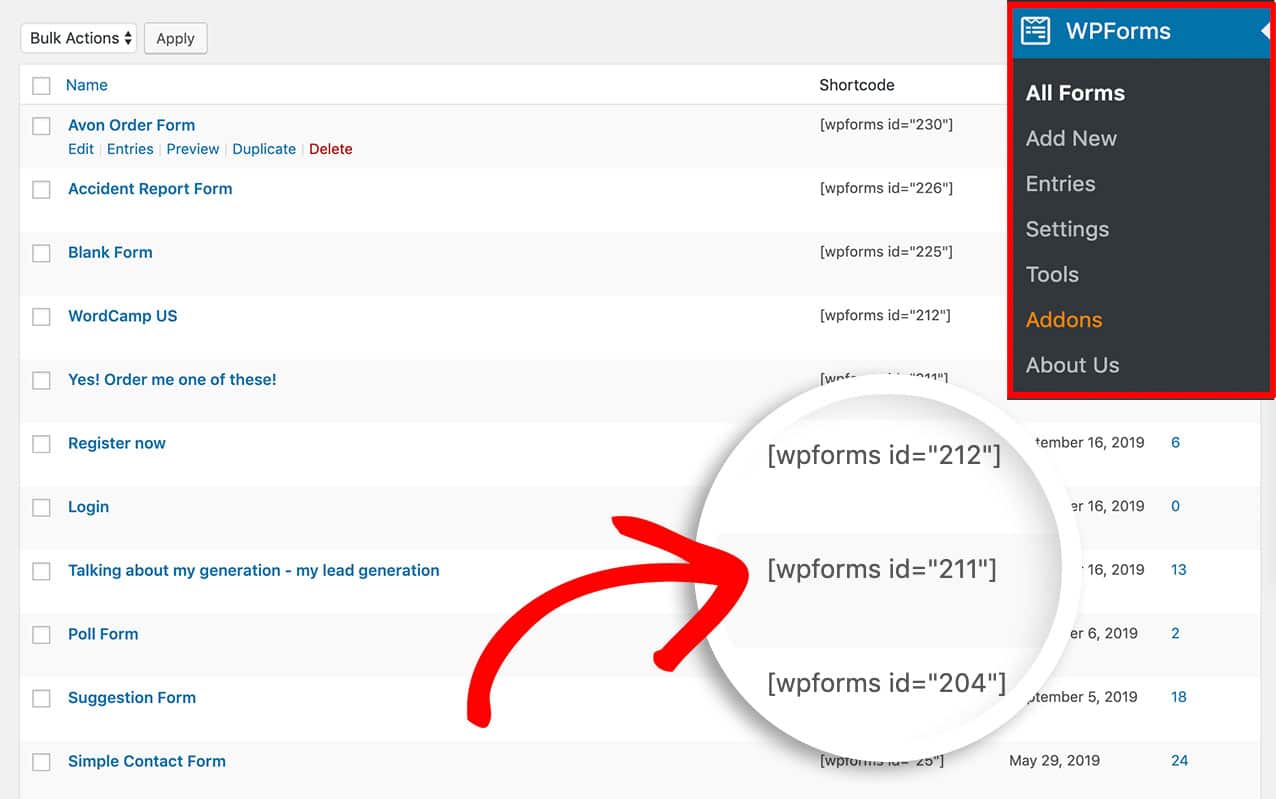 Field ID
To locate the ID for a specific field, you'll need to open the form builder and click on the field in the preview area. This will open the Field Options panel for that field.
At the top of the Field Options, you'll see the field type followed by the field ID. In the screenshot below, the field's ID is 13.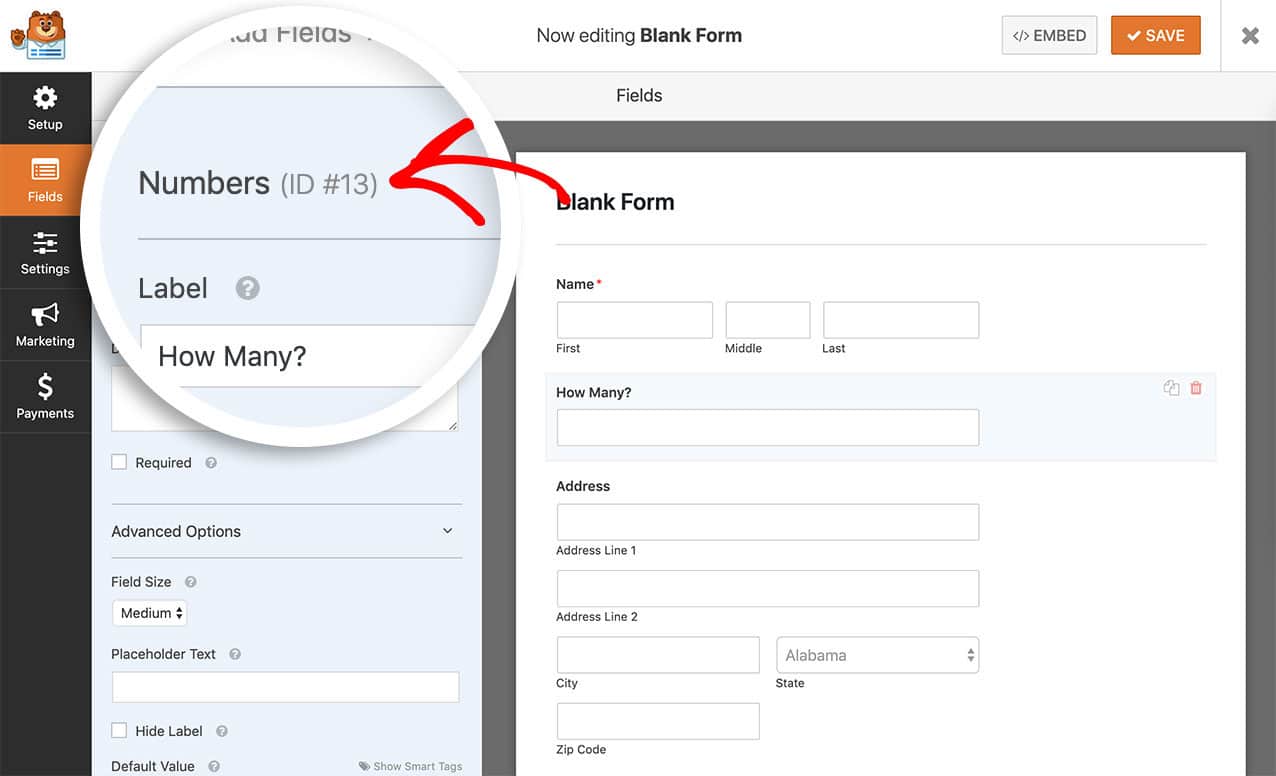 FAQ
Q: Why is finding the form or field ID important?
A: If you want to add specific custom CSS or custom code and only want to target specific forms or form fields, you would need to first identify the form or field ID and then use that ID when adding your custom CSS or custom code.