Using Drip as your email marketing service and want to know all the most powerful Drip integrations out there for your WordPress website?
Luckily, there are some fantastic tools out there that offer Drip integrations so you can get to most out of both your website and your email lists.
So in our article, we've listed the best Drip integrations for your WordPress website. That way, you can take advantage of some of the amazing tools that work great with your email marketing software and help grow your business.
Why Use a Drip Integration on My Website?
As a small business owner, reducing SaaS costs is likely an important concern for you. And when you're paying for great software like Drip, you'll want to make sure that other tools you're using can integrate with it.
That way, you get the most out of not only your website but Drip as well.
For example, we think having a WordPress form builder that has its very own Drip integration is extremely important. This is because with a Drip integration you can do a lot of powerful things to your WordPress site like:
Send a survey form to your Drip audience
Build your own gorgeous landing page and collect emails into Drip
Make high-converting lead magnet Drip optin forms
So if you're not a developer, using tools that have a Drip integration and make things easy on you is so important to building and managing your website and business online.
There are tons of effective and interesting tools that integrate with Drip. So let's dive right in and take a look at all the most powerful Drip integrations available for WordPress sites.
Best Drip Integrations for WordPress Websites
One of the most popular email marketing services out there is Drip.
Drip is a great tool, so there are a lot of fantastic integrations for you to consider if you've got a website on WordPress. So let's not wait another moment and jump into our picks for the most powerful Drip integrations.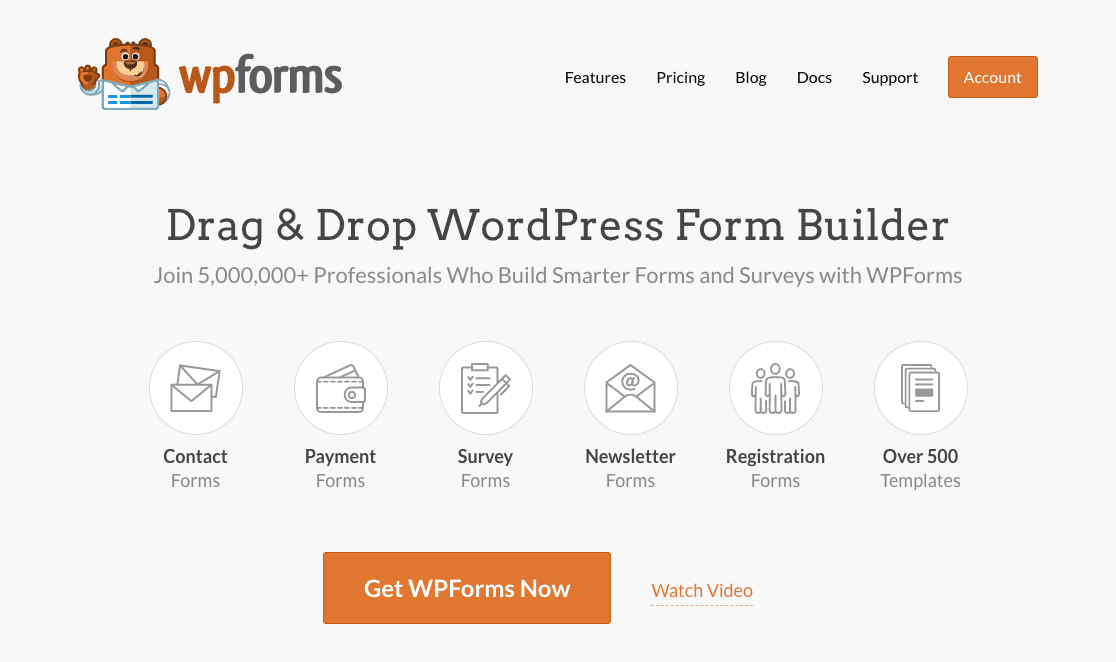 The best Drip integration hands down is WPForms.
The form builder has its own Drip integration, making connecting your WordPress website to your Drip account extremely simple. And it's all done using the powerful Drip addon that gives you tons of power with your website's Drip forms.
Features:
Use Conditional Logic to segment your Drip lists and supercharge your digital marketing.
Ability to include an optional 'subscribe' button on all your forms that asks people if they'd like to join your Drip newsletter).
Conversational style forms that convert like wild.
Google Sheets addon to automatically save Drip subscribers to a spreadsheet.
500+ templates of pre-built forms that all let you connect directly to Drip.
…and a ton more.
Pricing: WPForms Pro costs $199.50/year.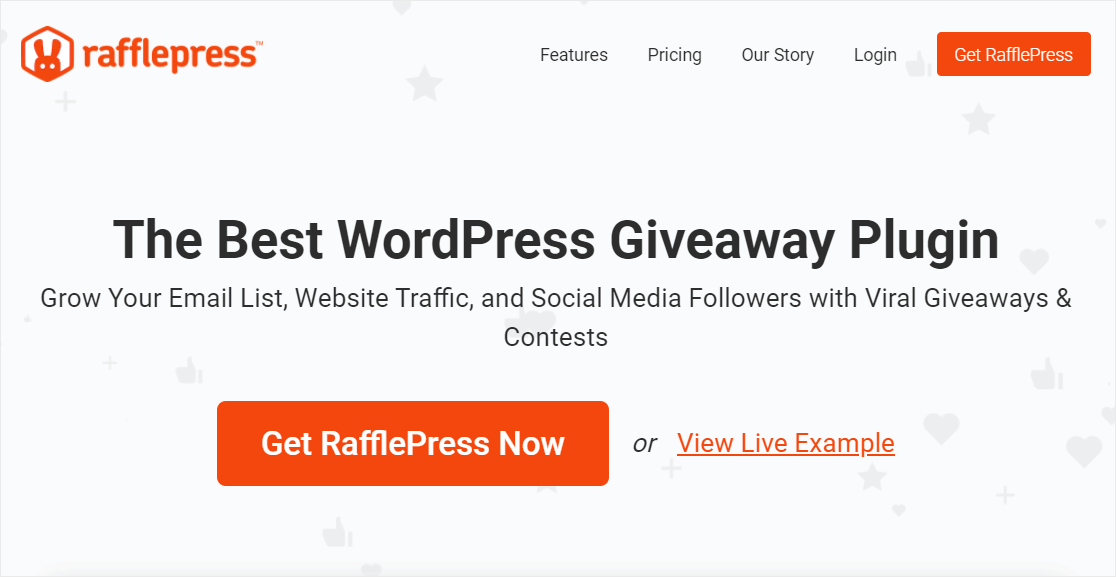 RafflePress is a WordPress giveaway plugin that offers a Drip integration. Not only is it fun, but you can use it to make a lot of money.
Features: 
Make joining your Drip email list count as an entry and see the list explode.
Use the "distraction-free" landing page to get tons of people entering your contest.
Experience viral sharing when others start posting about your contest on social media.
Automatically pick a winner.
List rules correctly.
Pricing: RafflePress Pro starts at $79.20/year.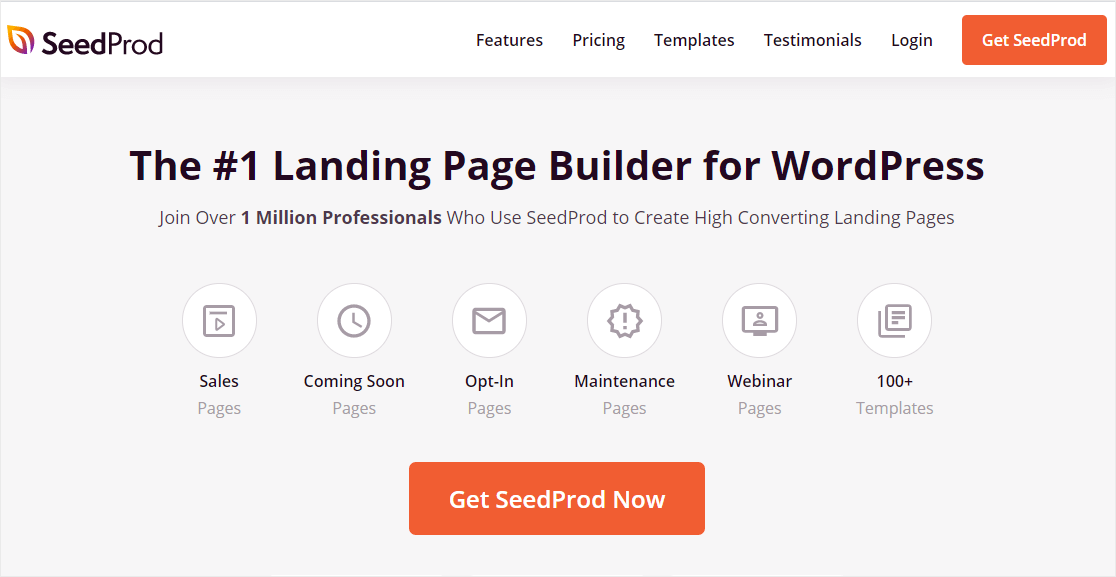 Want to make your own web pages? Who doesn't!
Good news – SeedProd, the best landing page builder for WordPress, also happens to have a Drip integration, which is incredibly exciting.
Features:
Beginners can easily make their own web pages with drag and drop blocks.
Collect emails with Drip before your website is published to the web with coming soon mode.
Simple, clean, easy-to-use interface.
Grow your email list before you launch your site.
Pricing: SeedProd Pro starts at $199.50/year.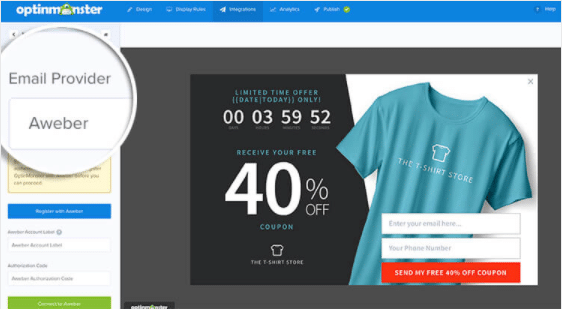 OptinMonster is a powerful web conversion toolkit that's extremely popular for a reason. It has many really useful features for turning a basic small business site into a money-making machine.
If you're looking for a Drip integration that can also help you boost your online income by a ton, look no further than adding OptinMonster to your WordPress website.
Features:
Lets you use A/B testing.
Tons of options for popups like floating bars, fullscreen mats, and more to grow your Drip email list.
Different messages based on user behavior.
A fun spin-a-wheel campaign that you can connect to Drip.
Pricing: OptinMonster Pro starts at $29/month.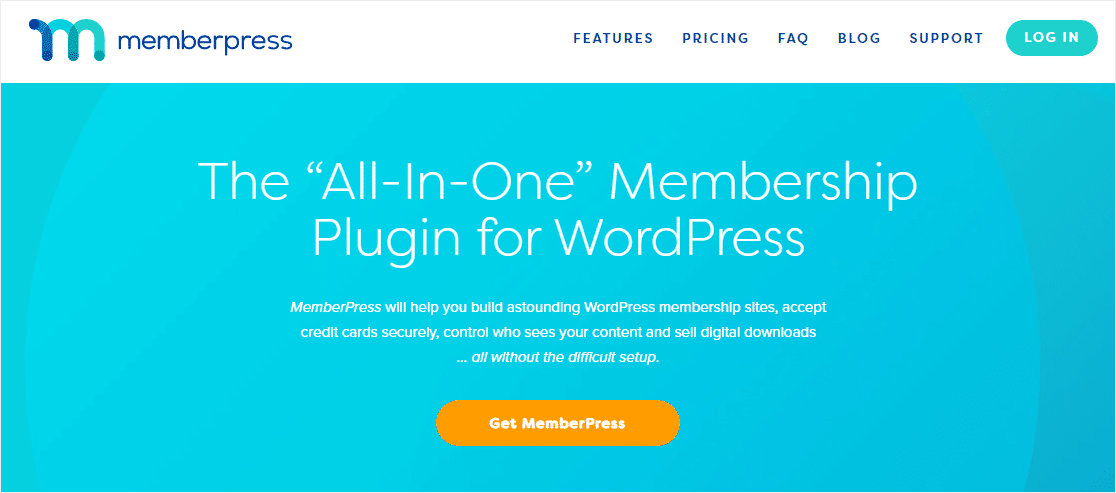 If you're considering creating a WordPress membership website, we highly recommend you check out the plugin MemberPress.
Besides the wonderful Drip integration, MemberPress has a ton of features and instructions on how to sell online courses and content online, right to the people on your Drip email lists.
Features:
Start a passive income start that connects your online content with your Drip email list.
Walks you through a lot of the process so it's super easy, you just need content.
Ability to enable double opt-in for a confirmation link to be sent to people so you get a typo-free email list.
Upload videos.
Pricing: MemberPress starts at $179/year.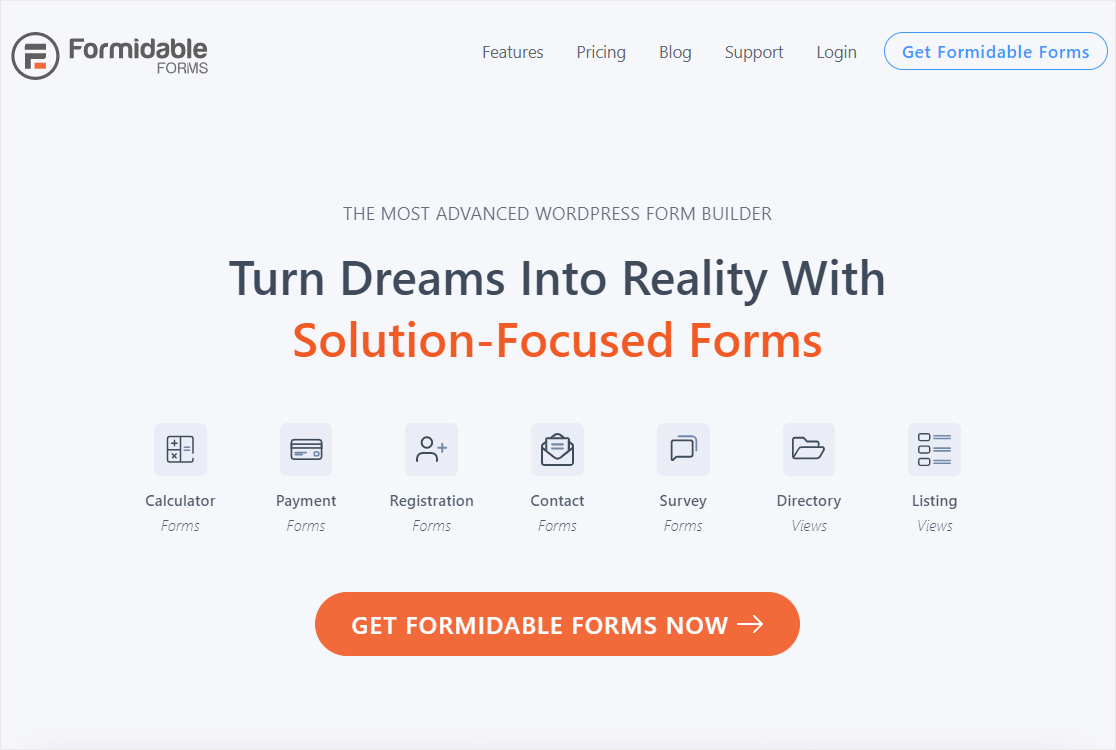 Although it's a form builder for advanced users, we wanted to mention Formidable Forms and their Drip Integration.
If you're a technical person, web developer, or advanced user, you may want to check out their offerings if you're using Drip as your email marketing software. If you're a non-techie or don't write code but still want to change things on your website, you'll probably find WPForms is a better fit.
Features:
Customize your Drip forms.
Collect advanced data and send it to Drip.
Add multiple Drip tags to subscribers right away.
Calculator forms.
Pricing: Formidable Forms Business tarts at $199.50/year.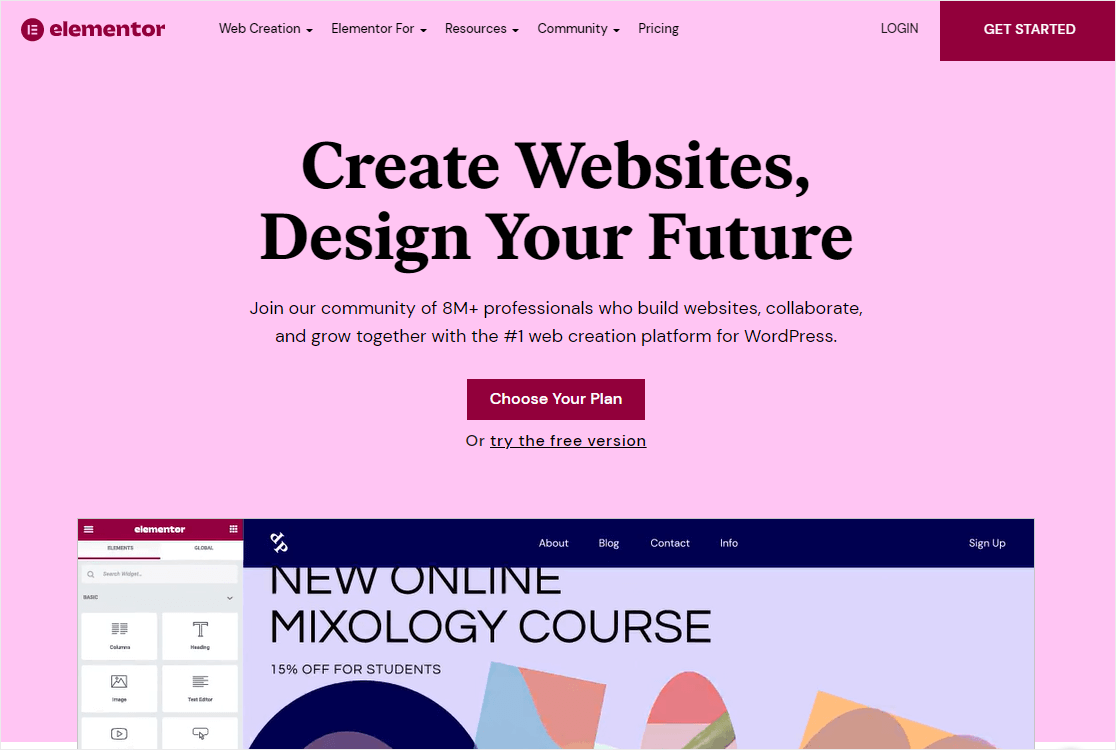 Elementor is a WordPress page builder to make building websites easier. It's very popular and has a stronger integration with Mailchimp, but they do offer a Drip integration.
Features:
Will let you add Drip tags.
Easy drag and drop builder to customize your small business WordPress theme.
Hundreds of templates for themes.
Completely responsive.
Pricing: Elementor Pro starts at $49/year.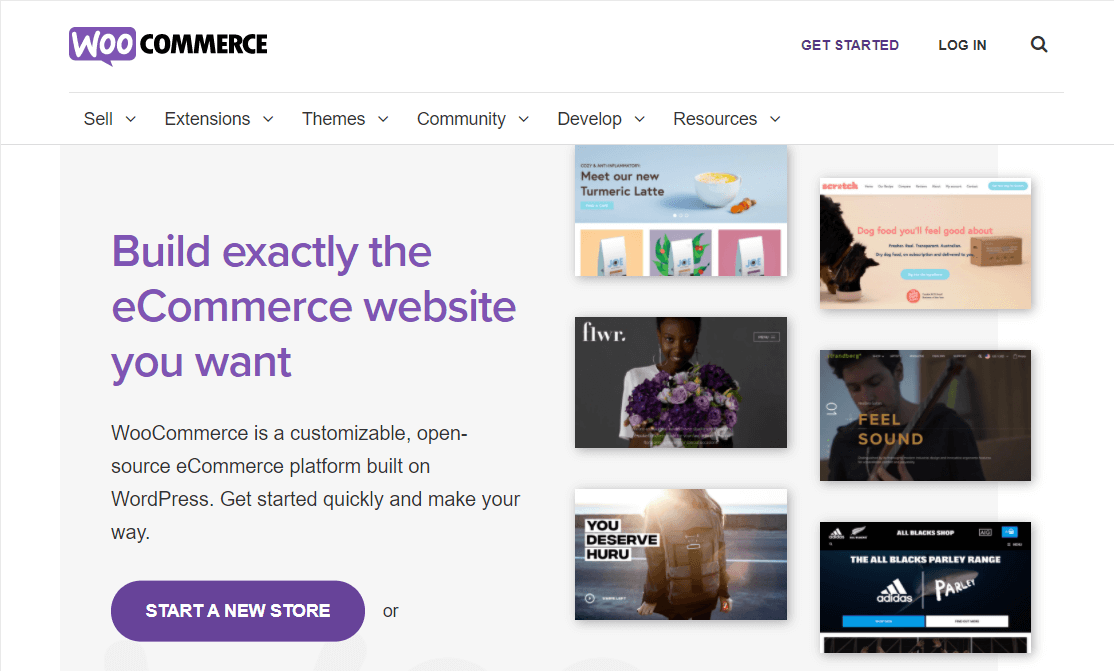 If you're using an online store with WooCommerce, this is a great Drip integration. You can sync your WooCommerce store right to Drip lists in minutes.
Features:
Track and analyze your subscribers, leads, and customers.
Send your WordPress order form information into your Drip account.
Easily control all aspects of your website shop.
There are tons of WooCommerce plugins out there to help you customize your online store.
Pricing: Free, but you'll need to pay $79 for their Drip integration.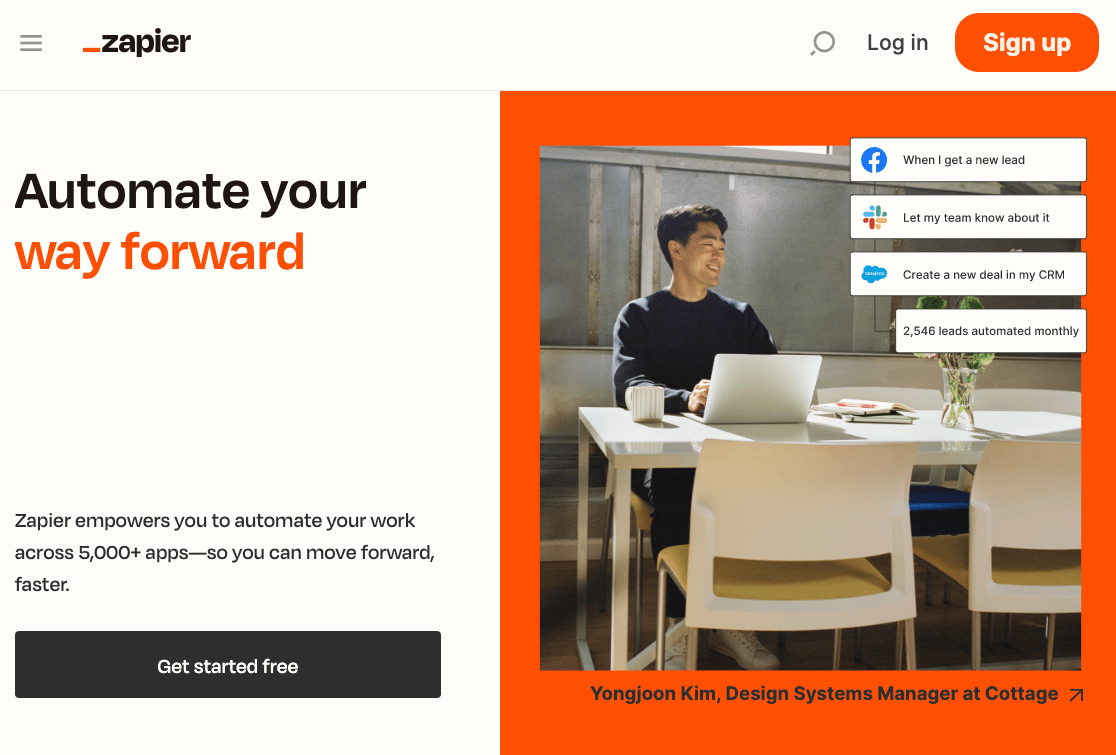 The powerful Zapier tool offers a Drip integration. This 3rd-party connector service will help you connect thousands and thousands of other online software to your website, through Zapier.
Here are some great examples of popular Drip integrations people use with Zapier:
Create or update Drip subscribers from a new row in Google Sheets.
Add or update Drip subscribers from WPForms.
Send a new message in Slack when a subscriber is added to Drip.
Send a Facebook Lead from Facebook Ads into your Drip account.
Pricing: Zapier has a free plan and paid plans start at $19.99/month.
Why Use the WPForms Drip Integration
The WPForms Plus plan includes the Drip integration. But our most popular plan is WPForms Pro.
Once you've got WPForms Pro activated, you'll unlock some seriously powerful other tools, too.
Purchase WPForms Pro and you'll access to:
The WPForms + Drip Integration: Set up your WordPress forms to automatically send details from your website forms right into your Drip account.
Detailed Form User Analytics: A User Journey report to see where people go on your site before they fill out your forms. Simply put, allows you to create a user journey map for your site.
Extra Secure Web Forms: Get a healthier email list and protect your site with anti-spam options like custom captcha, hCaptcha, or Google reCAPTCHA v2 or v3.
From Abandonment: Get email addresses from abandoned forms even when people don't finish filling them out.
An Easy to Use Builder: Create your own simple forms in minutes without writing any code.
Surveys and Polls: Collect valuable data from your visitors and view it in a gorgeous reporting dashboard.
Conversational Forms: Watch conversion rates skyrocket with highly engaging and modern-looking forms that impress potential leads.
Payment Forms: Boost revenue by accepting Stripe, Square, and PayPal orders right through your forms.
World-Class Support: Access a friendly and knowledgeable team that'll help guide you in the right direction if you need help.
…and much more.
Plus, there are many other impressive features included with WPForms Pro that can help make your small business website's income skyrocket.
Next, Put Your Forms to Work for Your
And there you have it. Hopefully, this list helped you find some powerful Drip integrations for your website.
Once you have your Drip account synced to your website forms, the fun really is only beginning. Be sure to take a peek at our post on how to let your users leave reviews on your website (through your Drip forms!).
And don't forget to check out the best WordPress hosting provider guide to make sure you're using the best one for your business – it's super important.
So what are you waiting for? Get started with the world's best form builder today. The WPForms Plus plan comes with the Drip integration.
And if you liked this article please give us a follow us on Twitter and Facebook for more from the blog.