Do you want to see a creative use of WPForms during the pandemic that led to an online business discovering a completely new stream of income?
We're so excited to see our customers succeed, and hope this story helps inspire other small businesses who may be struggling to stay afloat during this global crisis.
In this case study, you'll discover how a life-saving military peer support network went from panicking about a loss of income to thriving by using the WPForms simple order form template.
Meet All Call Signs
After a former member of his battalion took his own life, Veteran Stephen James left his career in digital and co-founded All Call Signs in 2018, a peer-to-peer chat resource for current and ex-service people.
All Call Signs quickly experienced stratospheric success, spending hundreds of thousands of pounds on bespoke mental health care and changing the landscape of veteran mental health and wellness in the UK.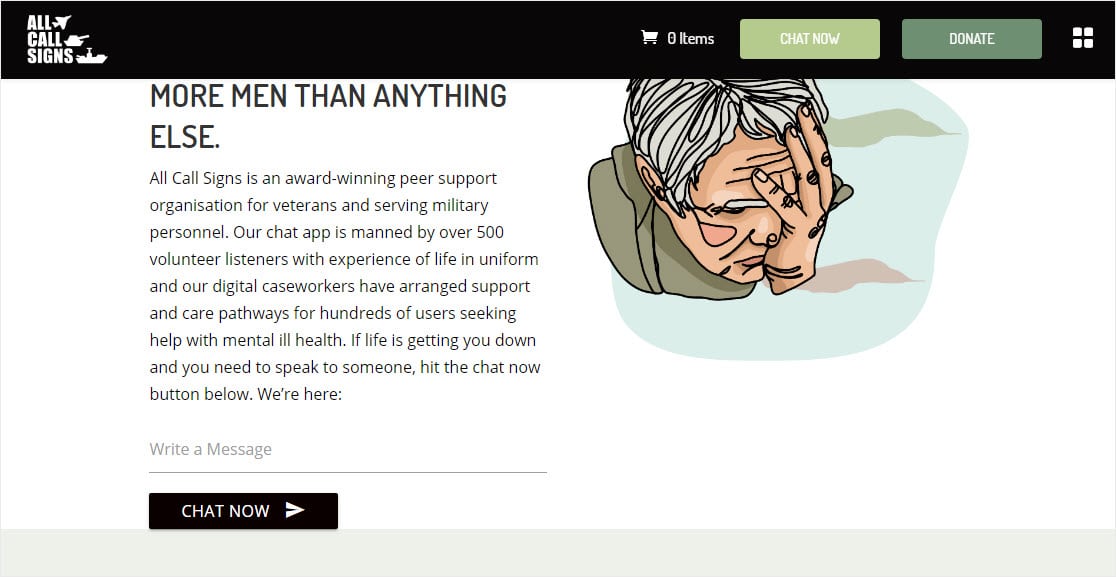 Things we're going great…Until like so many businesses are experiencing right now, the money stopped. COVID-19 brought fundraising to a screeching halt.
How All Call Signs Started Using WPForms
As Stephen put it:
"Everything we do is paid for by fundraising. That means going to events, it means people running marathons for us. It means skydives and head shaves and all manner of other challenges to encourage people to part with their hard earned cash. So what do you do when a global pandemic hits and all of those events that were going to fund your work get cancelled indefinitely?"
Well, first they panicked. But then, they turned to WPForms. WPForms is the world's best WordPress form builder that helps small business owners of all skill levels easily create contact forms on their websites.
A board member approached Stephen about cooking her infamous Sunday Roasts to sell online and raise funds.
Soon after, they had orders flying in from places like Facebook but had no way to manage them.
With full-time jobs and only one day a week to work on this, it quickly became clear they needed to find a solution to automate the order process and collect payment. They wanted to let customers customize their orders, charge them accordingly, and pass the order to the kitchen to be fulfilled.
So after researching traditional eCommerce systems like WooCommerce and realizing they'd take too long to configure, Stephen found WPForms.
Results
Because the WPForms simple order form template looks and works great out of the box, it was easy to set up quickly as well as style to match their branding.
The extensive documentation helped guide Stephen through easily connecting his Stripe account to accept payments.
"I actually made the first transaction on an eCommerce website without a single error or flaw. I promise you, I've built dozens, maybe hundreds of websites that take money in the past. That never happens."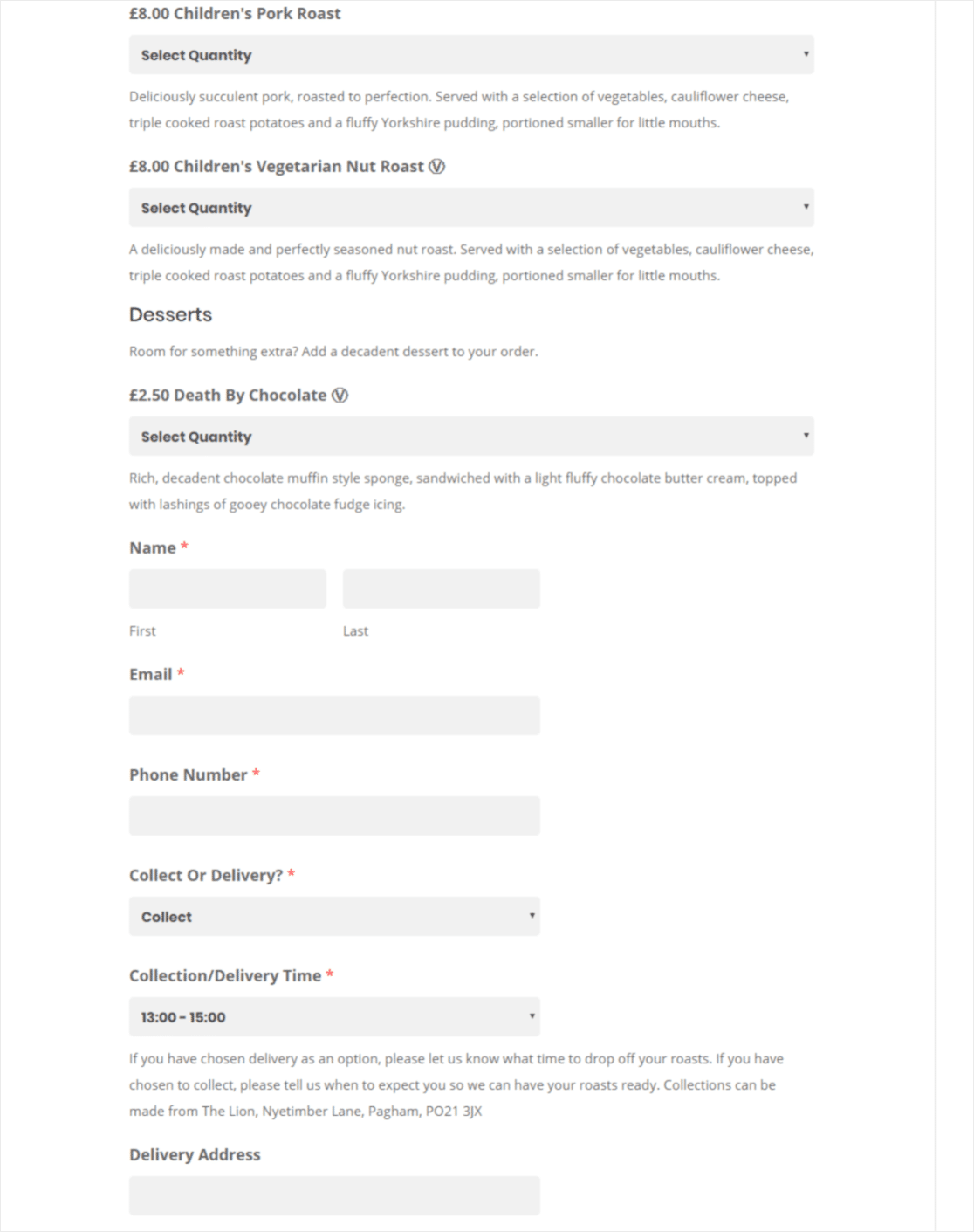 It took Stephen just 20 minutes to create his form, and he added it to the homepage of a new streamlined and gorgeous site he put together. And that's how lanasroasts.com was born.
From the moment the site and the form went live, orders for Lana's roasts were coming in.
In two hours they'd covered the cost of WPForms Pro and not long after that, they'd made back the cost of the entire project so far.
By the first Sunday, they cleared over £400 in profit and it grew every Sunday thereafter. One month into this side hustle, Lana's Roasts was processing £1,500 a week in orders.
Summary
After the onset of COVID-19 took away their revenue streams, All Call Signs found a simple and effective new source of income through using WPForms on their new website.
Their immediate concerns about how they were going to fund their work with veterans and military personnel were relieved by an out-of-the-box idea and a form.
"It isn't hyperbole to say 'this plugin was a lifesaver'."
Stephen James, Co-Founder — All Call Signs
Want to see all the powerful features that are available at WPForms? Click here to see all WPForms features.
Not using WPForms on your site yet? Get started with WPForms Pro today!